Free Bonuses How to hire the RIGHT hypnotist Frequent Questions Fundraiser Event Info
ADD-ON OPTIONS
For your Safe & Sober After Graduation or Prom Event
Going beyond the average hypnosis show!
**ASK ABOUT - AWESOME ADD ON OPTIONS...
ADD ON #1
Fortune Telling Booth or Strolling Palm Reader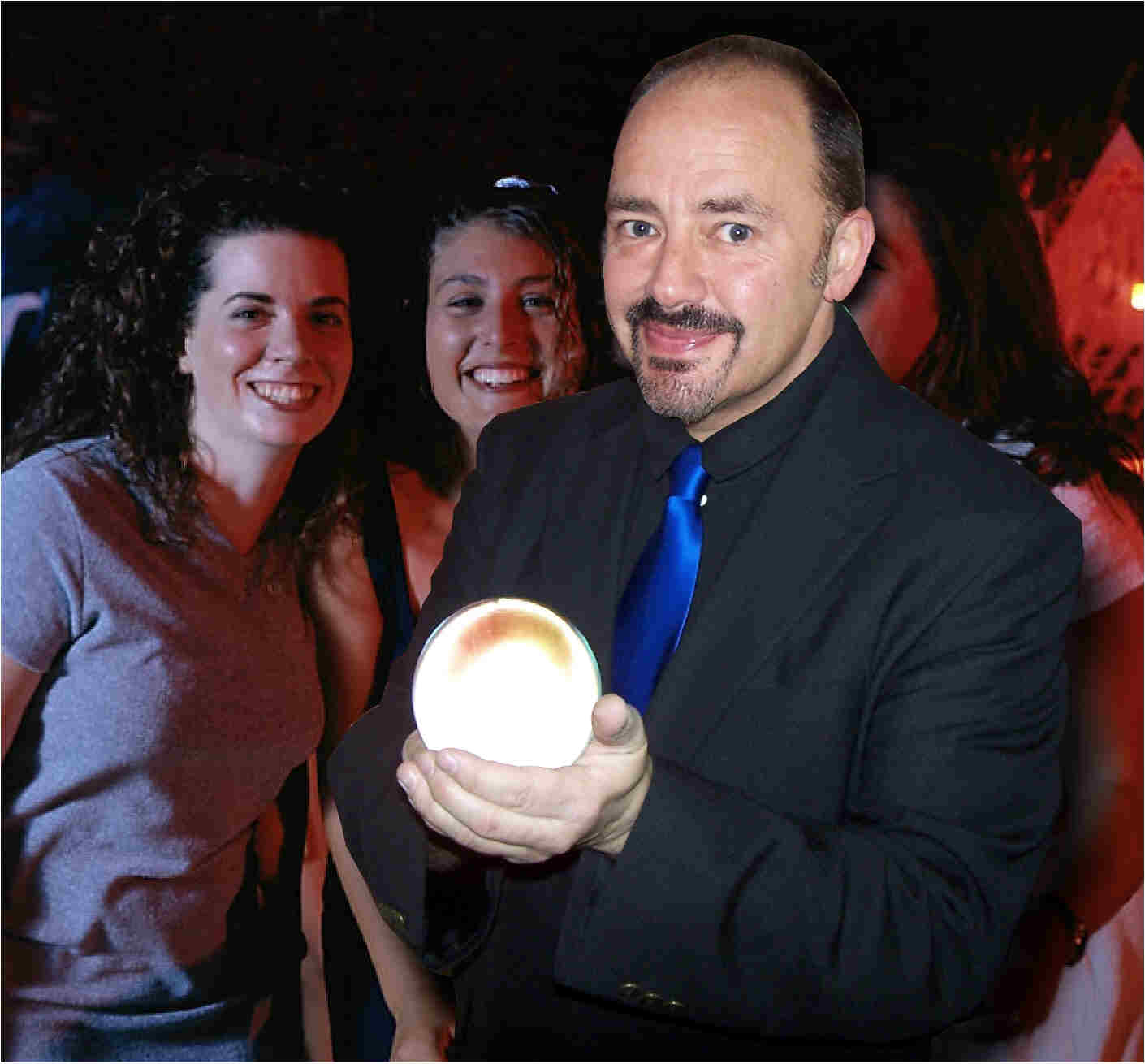 Stephen spends part of the evening giving Palm Readings and Card Readings . Readings are always fun and fascinating...NO sad or depressing stuff. PLUS each participant receives a "Hand-Chart" with personalized notations....and YOUR School Name and event date printed on it so it is a fantastic souvenir that they keep forever.
THE FORTUNE TELLING BOOTH IS A COOL ADDITION TO YOUR EVENT...
Adds an air of Mystery and Excitement!
AND ALWAYS A FAVORITE WITH THE KIDS!
Stephen may ALSO stroll the event with Crystal Ball and perform his mind-blowing feats of Mindreading/Mentalism for individuals and small groups
During the "Pre-Show" Stephen loves to meet the grads and gets them "PSYCHED" for the BIG HYPNOSIS SHOW to come.

ADD ON #2
OUR PRO SOUND SYSTEM WILL ALREADY BE THERE THAT NIGHT...
( As well as our sound man who happens to be a full-time PRO DJ )
AND YOU CAN TAKE ADVANTAGE OF THIS FACT FOR HUGE $AVING$ ON DJ EXPENSE...That's right ... I'm talking about a
BONUS DJ for your event.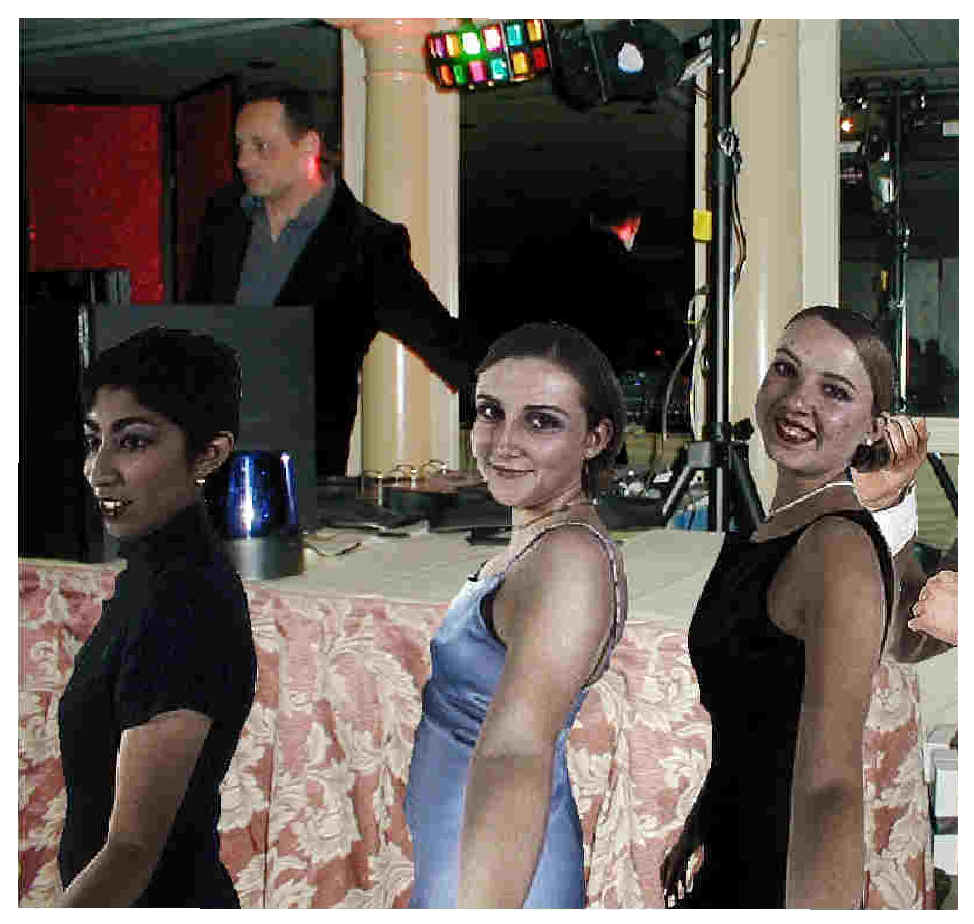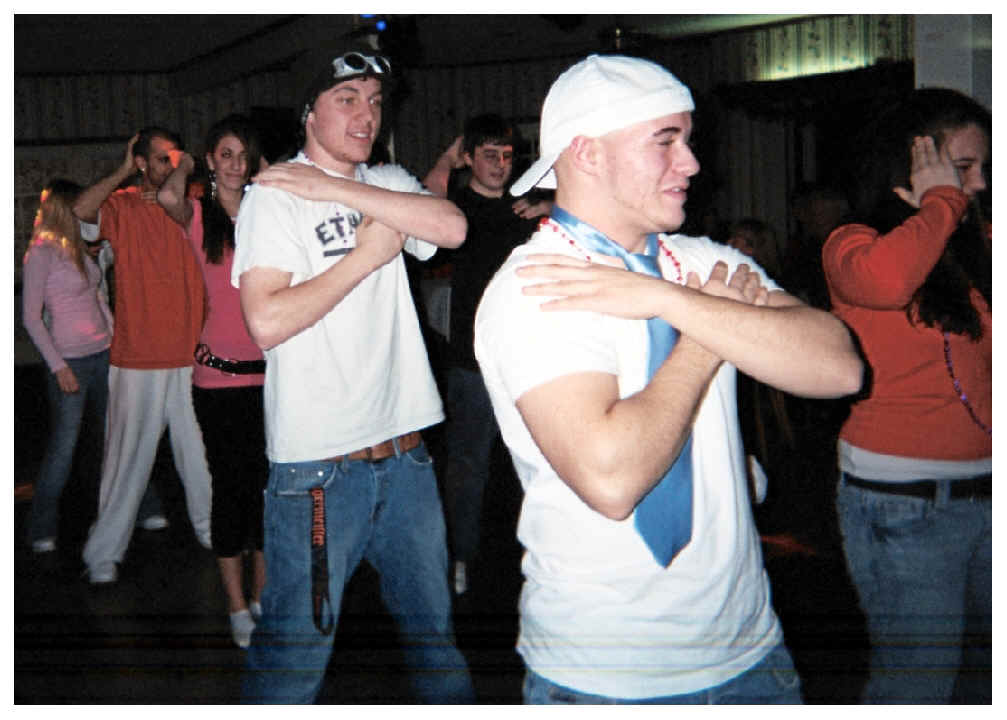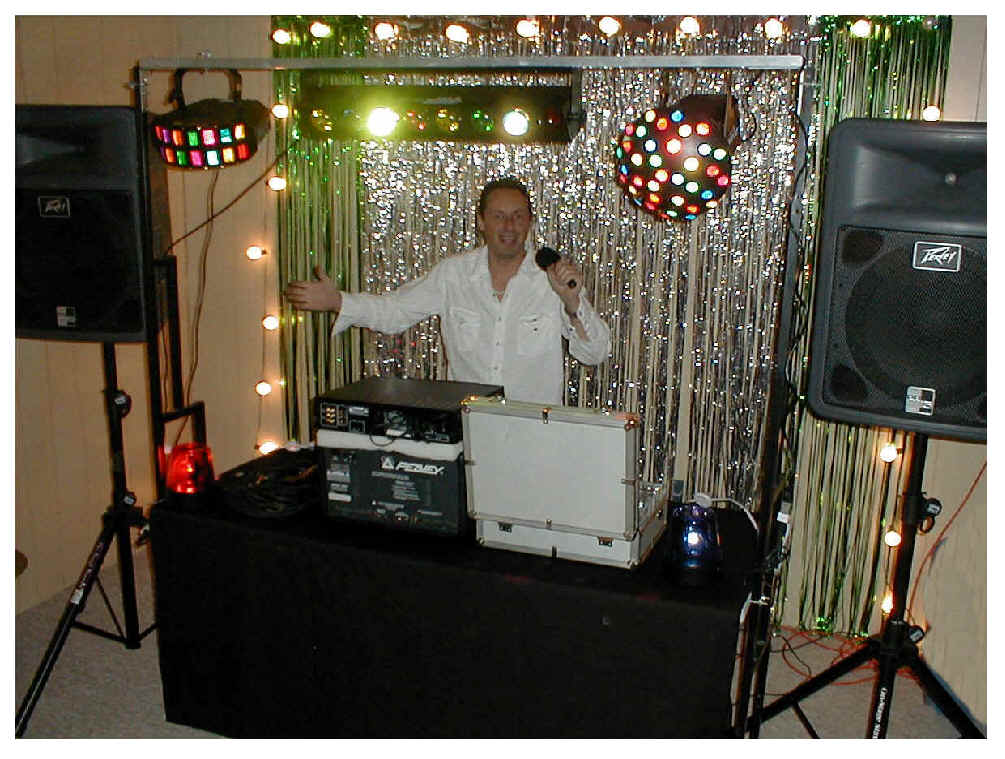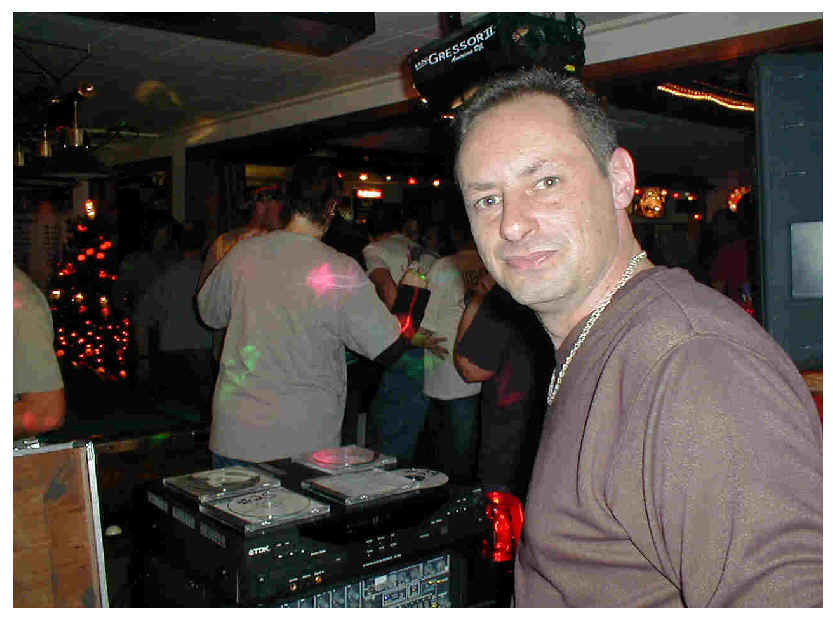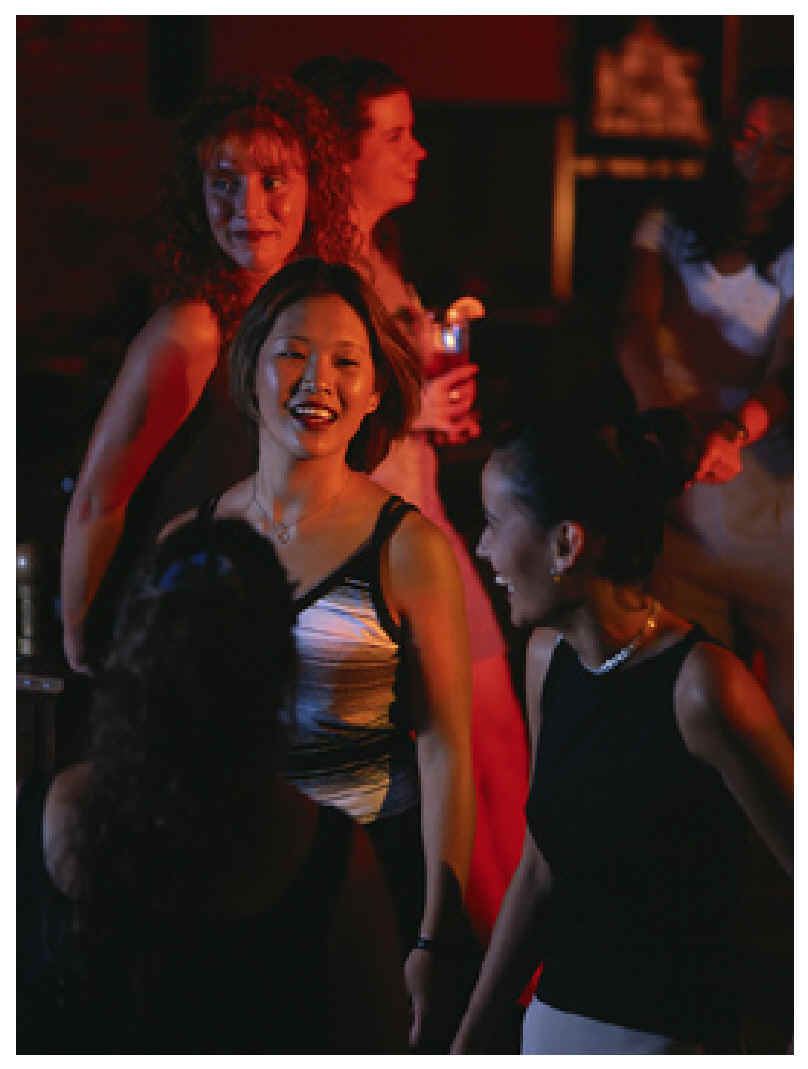 Already have a DJ? ...
Have a second DJ in a different room!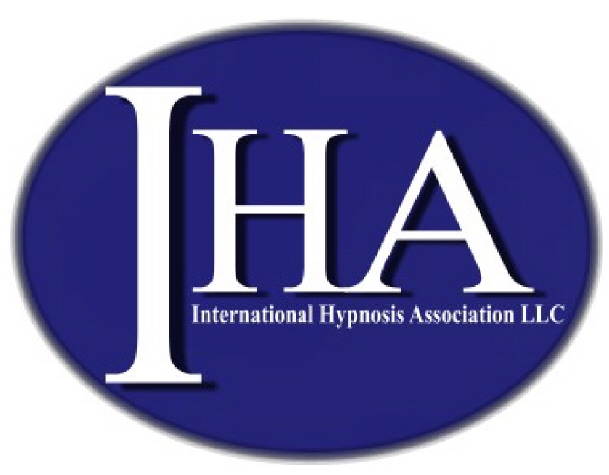 CERTIFIED HYPNOTIST-
STEPHEN CHRISTOPHER PRESENTS...
NORTHEAST'S COOLEST HIGH SCHOOL ENTERTAINMENT
EVERYONE JOINS IN THE FUN IN THIS MOST AMAZING DEMONSTRATION OF THE HUMAN IMAGINATION.
THE WHOLE CROWD WARMS UP BY PARTICIPATING IN FUN & FASCINATING, "MAGIC-OF-THE-MIND" EXCERCISES.
NEXT... MEMBERS OF THE AUDIENCE VOLUNTEER TO COME UP ON STAGE AND PARTICIPATE IN FUN, LIVE, DEMONSTRATIONS THAT ARE ABSOLUTELY UNBELIEVABLE & HILARIOUS!

Your grads are thrilled to become THE STARS OF THE SHOW!
STEPHEN CHRISTOPHER ENGAGES THEM IN THE MOST AMAZING SITUATIONS AND THEY ENJOY PARTICIPATING IN THE HILARIOUS SCENARIOS ON STAGE.
A FANTASTIC, EXCITING THEATRICAL JOURNEY AND MULTI-MEDIA SHOW PACKED WITH...
LAUGHS, MUSIC AND GOOD, CLEAN FUN !
GREAT PHOTO OPPORTUNITIES AND MANY MAGICAL MEMORIES ARE CREATED!
They'll be talking about the show for years to come.

CALL NOW FOR FREE DVD DEMO AND PROMO PACK
(800) 644-7497
EMAIL- [email protected]
REQUEST YOUR FREE REPORT:
"The Ultimate Project Graduation/Grad Ball Planning Guide
or
*Everything You've Always wanted to Know About Grad Party Planning But Didn't Know Who To Ask"
Just send me an email with your mailing address and I will send to you my DEMO DVD and promo package including
FREE "Planning Guide"
Please include Name of School and date of your event.
email- [email protected]
NO OBLIGATION WHATSOEVER.
WHAT IS PROJECT GRADUATION?
When Spring rolls around, only one thing is on the minds of high
school seniors across the country: GRADUATION! As a rite of
passage, graduation night is unequaled in the eyes of youth. It is a
night to be proud, to celebrate past achievements, and to look forward to the
future. But some teens mistakenly think that the best way to celebrate on
graduation night is to drink alcohol. In the past, graduation parties involving
alcohol have left some graduating seniors with hangovers, embarrassing
memories, and in trouble with their parents, friends, and/or the police. Some
others were not so lucky. There were 15 teenagers killed in alcohol related
crashes in Maine's 1997 graduation season.
Graduation parties should be fun, not fatal. The idea of all night, chemical
free graduation parties is not new. Oregon high schools have sponsored such
parties for graduating seniors for 50 years.
The name "Project Graduation" was coined twenty years ago by planners in
Maine, where a total of eighteen people had died during two graduation
seasons due to alcohol-related crashes. Maine's first Project Graduation
was such a success that high schools throughout the State adopted similar
programs, and "Project Graduation" became a generic name for the
chemical-free graduation parties that have started a new tradition -
celebrating safely.
All school-related functions are supposed to be chemical-free, but what
makes Project Graduation different is the attitude of the students. They
have made a conscious decision to enjoy their graduation night without
alcohol or drugs. And no other group, including parents and school
personnel, can make that decision for students.
It should be noted that the graduation party suggestions in the Planning Guide can be used to plan chemical-free activities throughout the year.
While celebrating safely has been referred to as "Project Graduation," you'll
find that this approach is equally effective for planning homecomings, proms,
Halloween carnivals, victory dances, and other celebrations.
CALL (800) 644-7497
OR
EMAIL- [email protected]