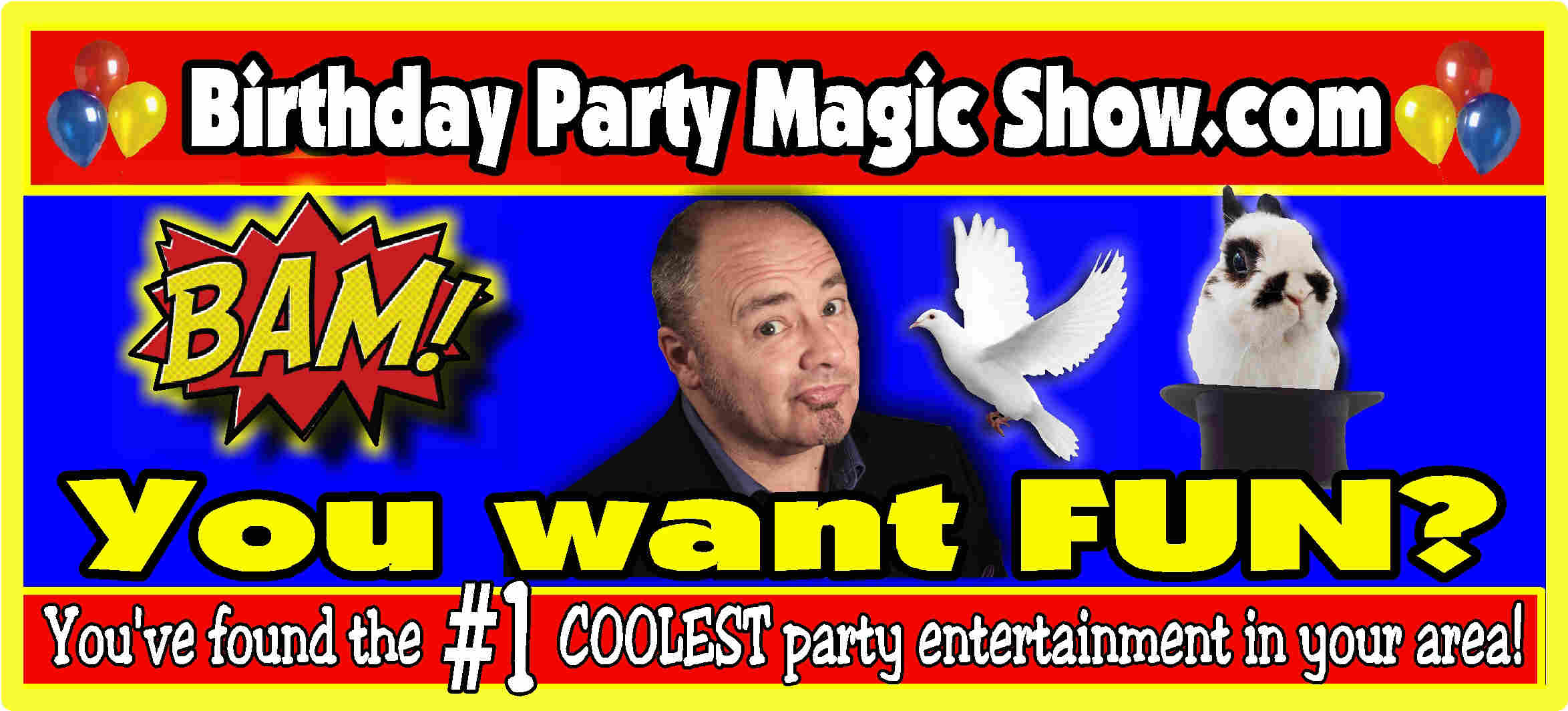 KIDS PARTY? ... OK, WHAT AGE?
3-5 years? ... 5-7 years? ... 8-11 years?
The younger ones want whimsical, colorful and silly ... The older ones want COOL, HIP and FUN!
*Stephen has various routines and magic illusions specifically designed for the different ages of children.
Fees range from $250.00 to $350.00 for 1 hour party package.
*( fees vary based on time of day, day of the week and location of party )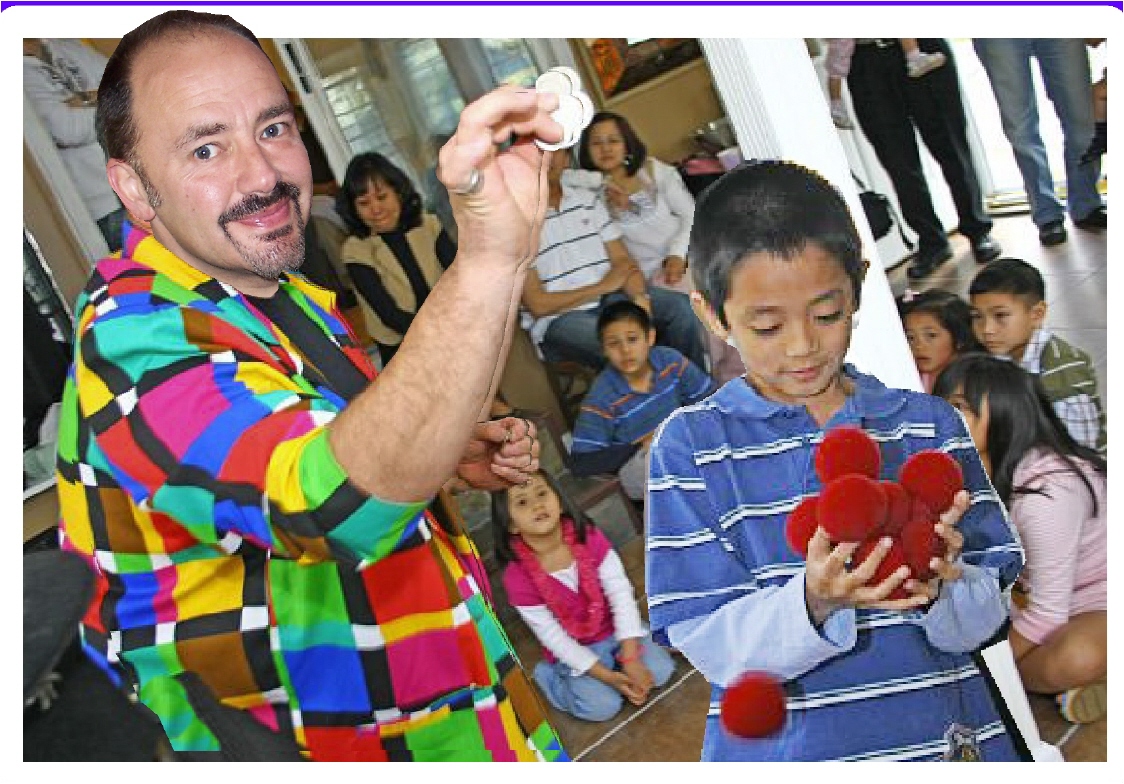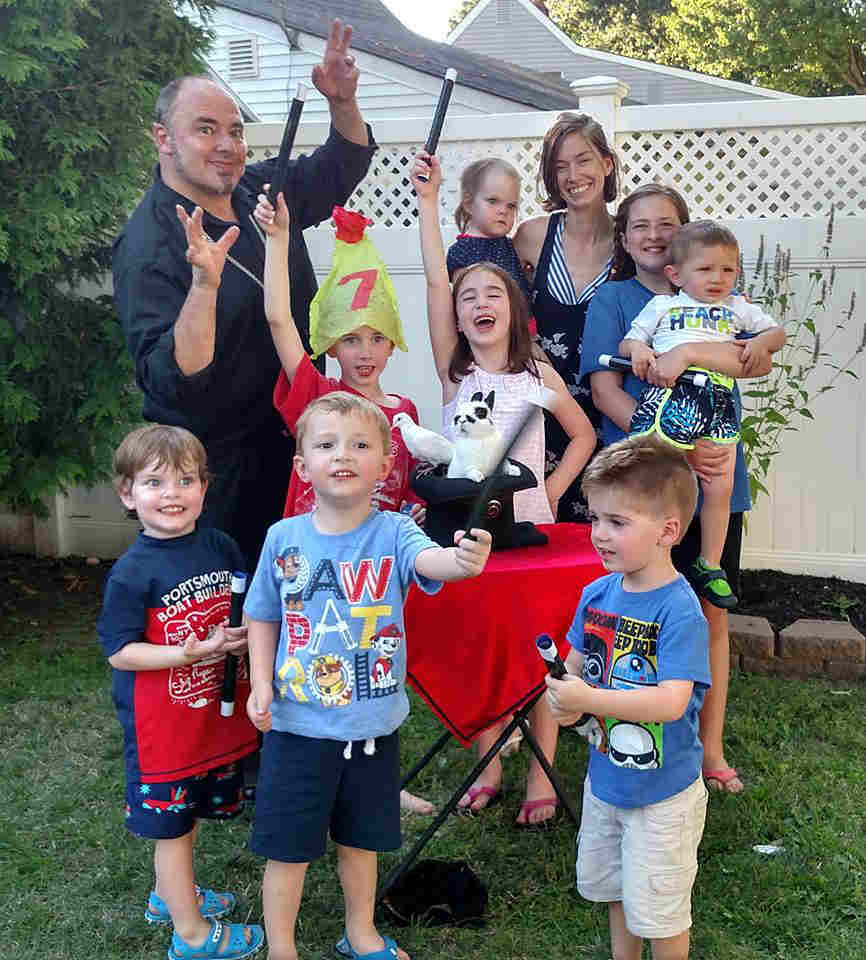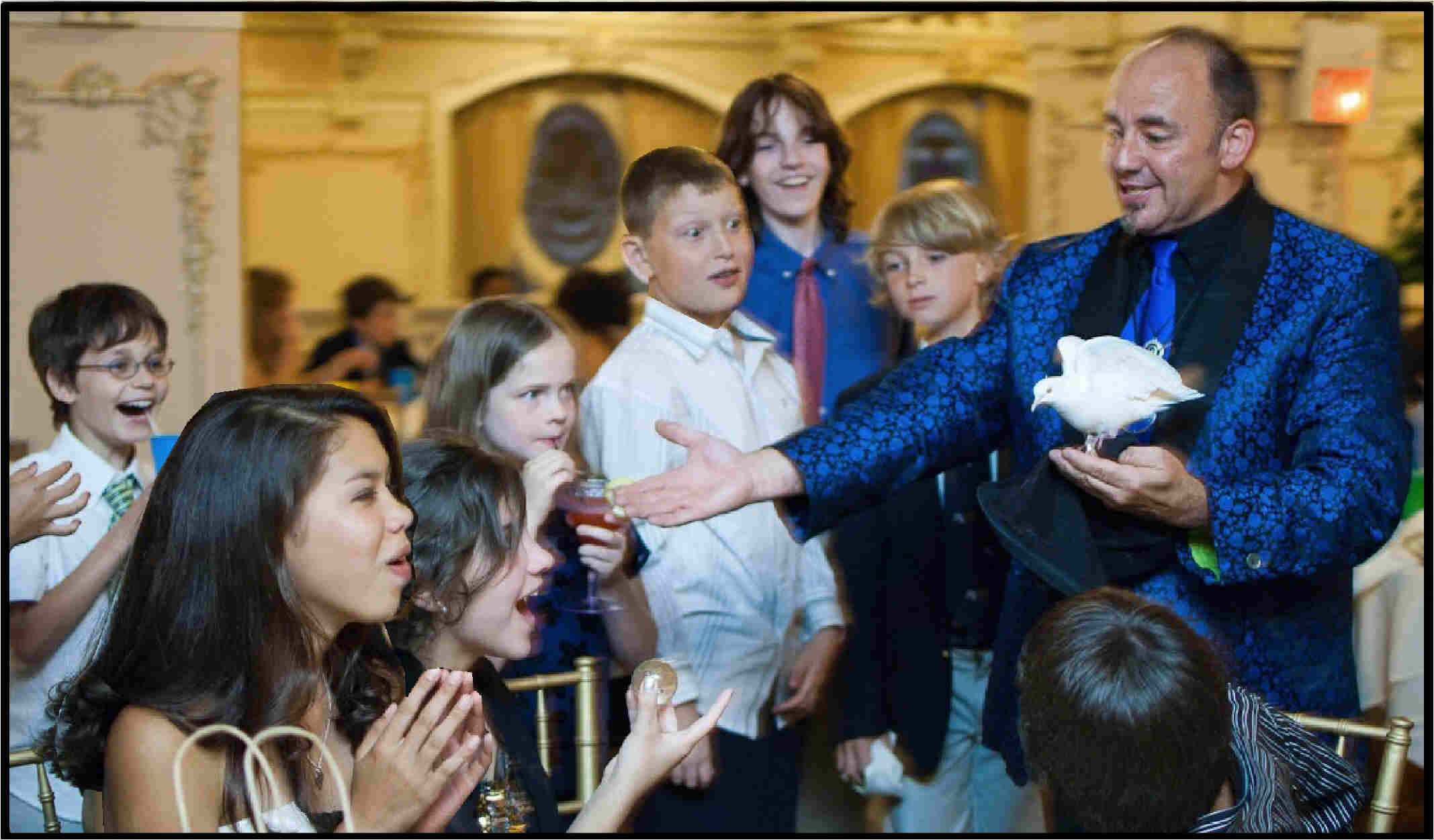 THE MOST FUN MAGICIAN IN NY, NJ, CT, PA
From the moment Stephen enters the party....before the show even starts...
The Magic and Fun begins.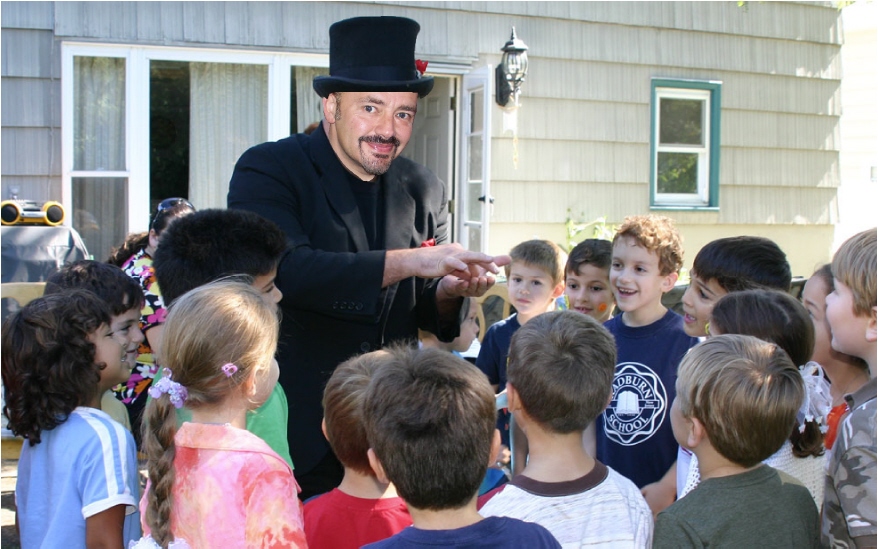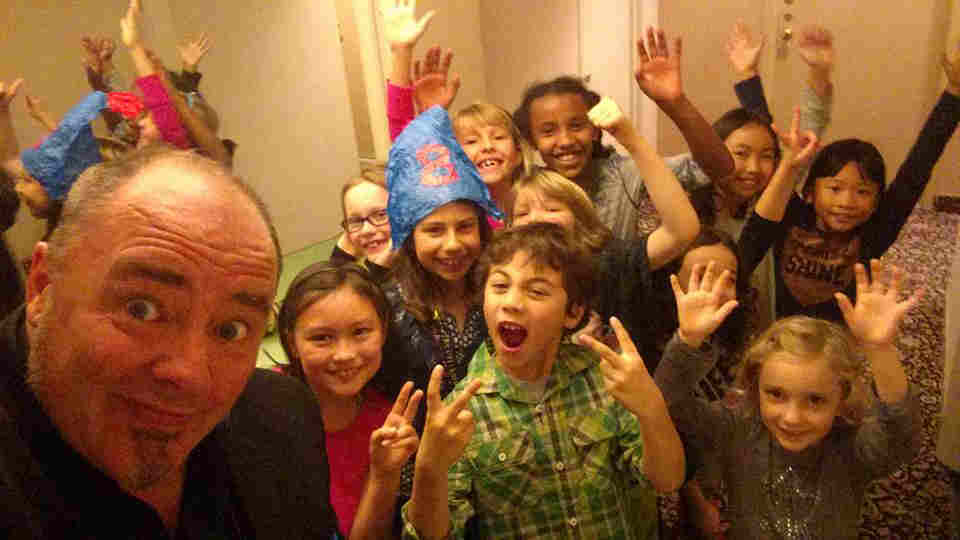 IMAGINE...
As soon as he walks in the door, Stephen gathers the children around, introduces himself to the group and performs
a special "PRE-SHOW" trick with the Birthday Child that BLOWS THEM AWAY!
The kids EYES PRACTICALLY POP OUT OF THEIR HEADS!
At that moment ... within the first 2 minutes... The Birthday child receives their first (of several) cool magical souvenir gifts of the party.
IMMEDIATELY... the kids KNOW that this is NOT going to be some lame boring magic show and they WISH that THEY were the birthday child.
Next, Stephen gets them seated in the show area and builds the excitement....
Then It's Show Time!
___________________________________
YOUR 1 hour Party Package Includes-
*LIVE Dove and Bunny*
*Top Notch, Hilarious and Amazing MAGIC*
*LOTS Of participation from all guests*
*STAR TREATMENT for the Birthday Child*
*After Show "meet & greet" with the animals for taking pics*
*COOL, surprise gifts for the birthday child and ALL child guests*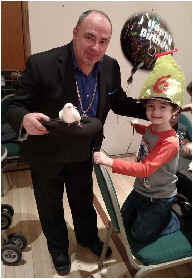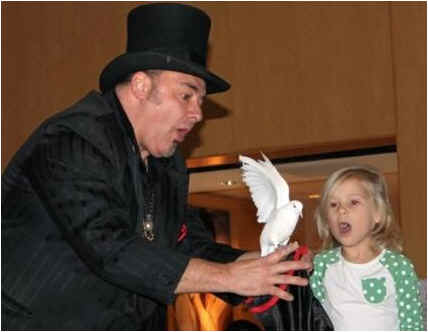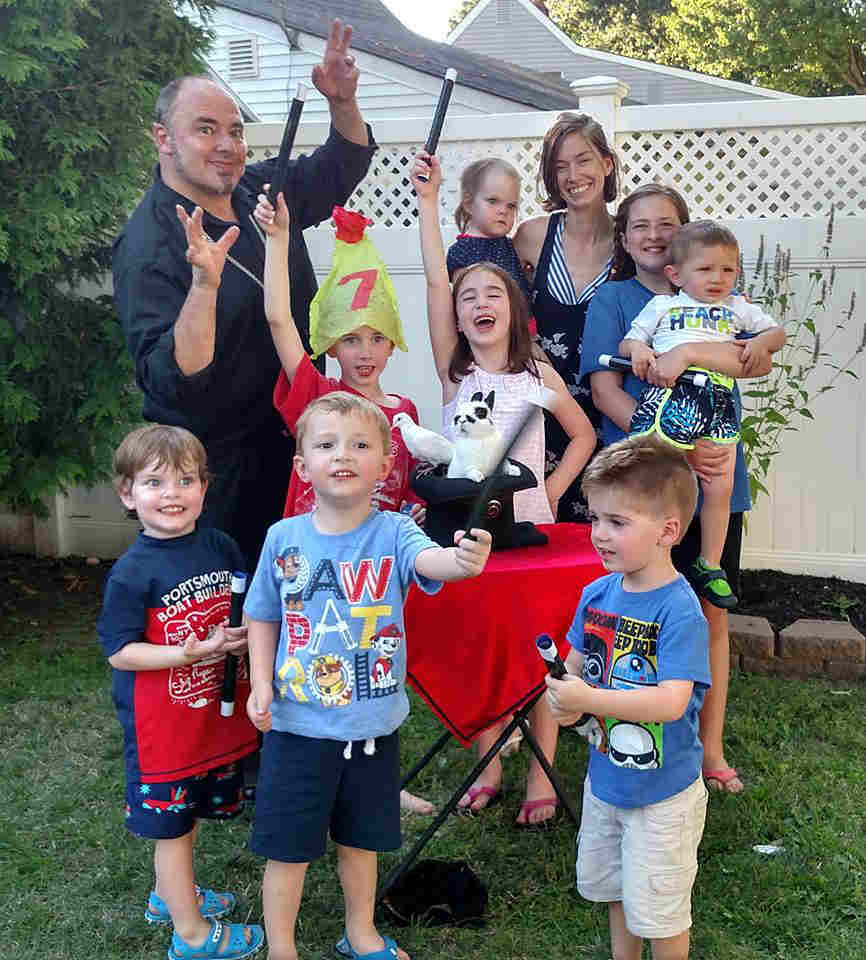 *( 3 shows a day - 7 days a week in his own custom designed children's theater for 5 years ... you KNOW you're getting the MOST, BEST experience available)
( Read about his "Garden of Wonders Theater" HERE)
Stephen's show is a ROLLER COASTER RIDE of fun & excitement!
The MAGIC happens before their eyes AND IN THEIR HANDS.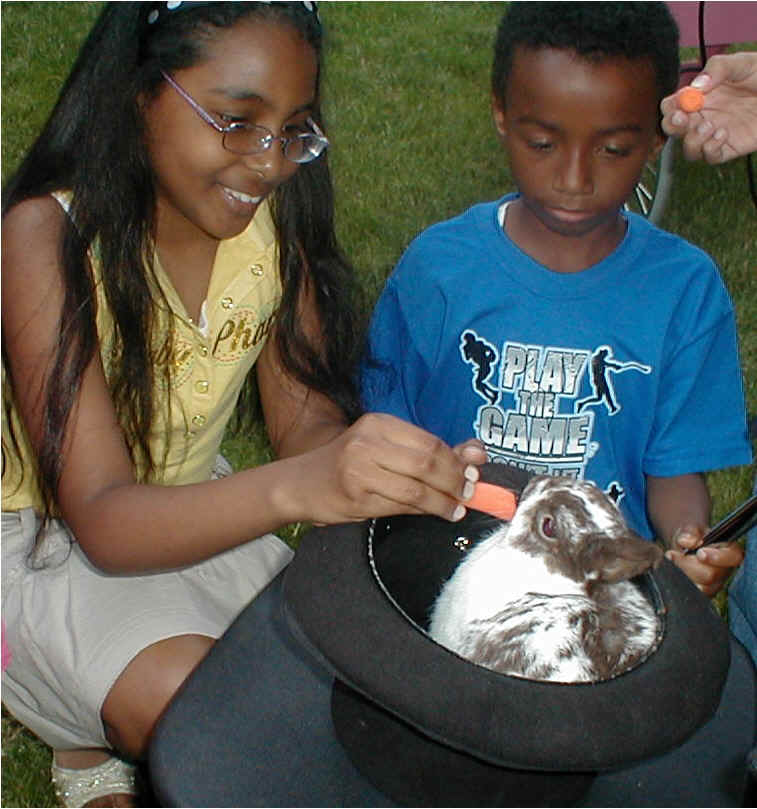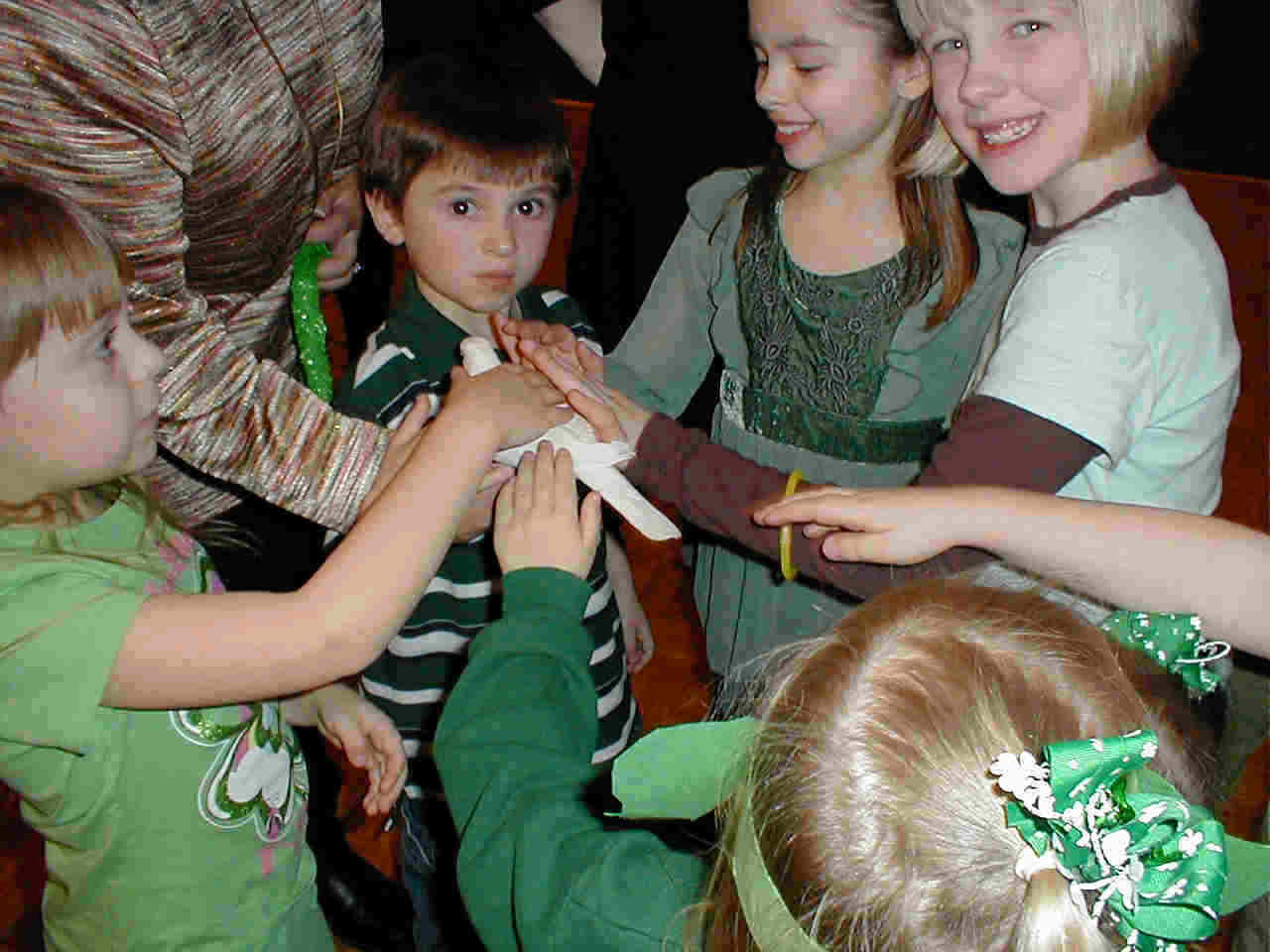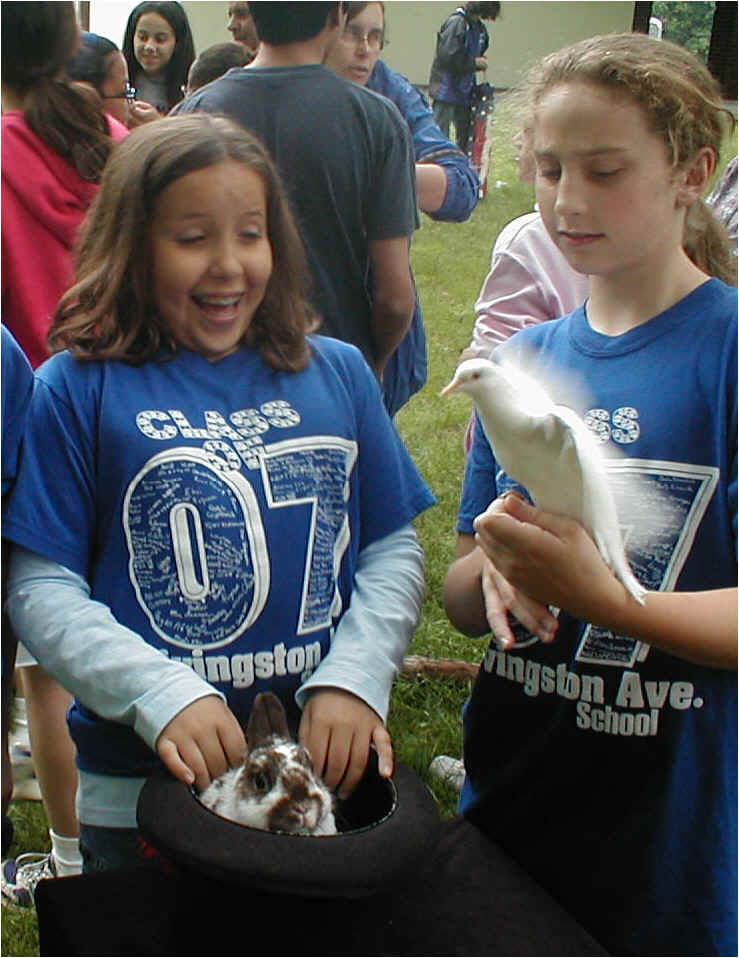 There is the Magical appearance by the cutest Dwarf Bunny in the world ( no exaggeration ) and his fluffy white dove "Ruby The Wonder Bird" will have the whole crowd CRACKING UP with her silly and amazing antics. Stephen and "Ruby" are world famous in the New York/New Jersey area.


New Jersey /New York's "COOLEST" KIDS Magic Show
Keep reading to see why STEPHEN'S show is regarded the COOLEST, MOST FUN kids show around...

Kids love the show and they LOVE to meet the animals.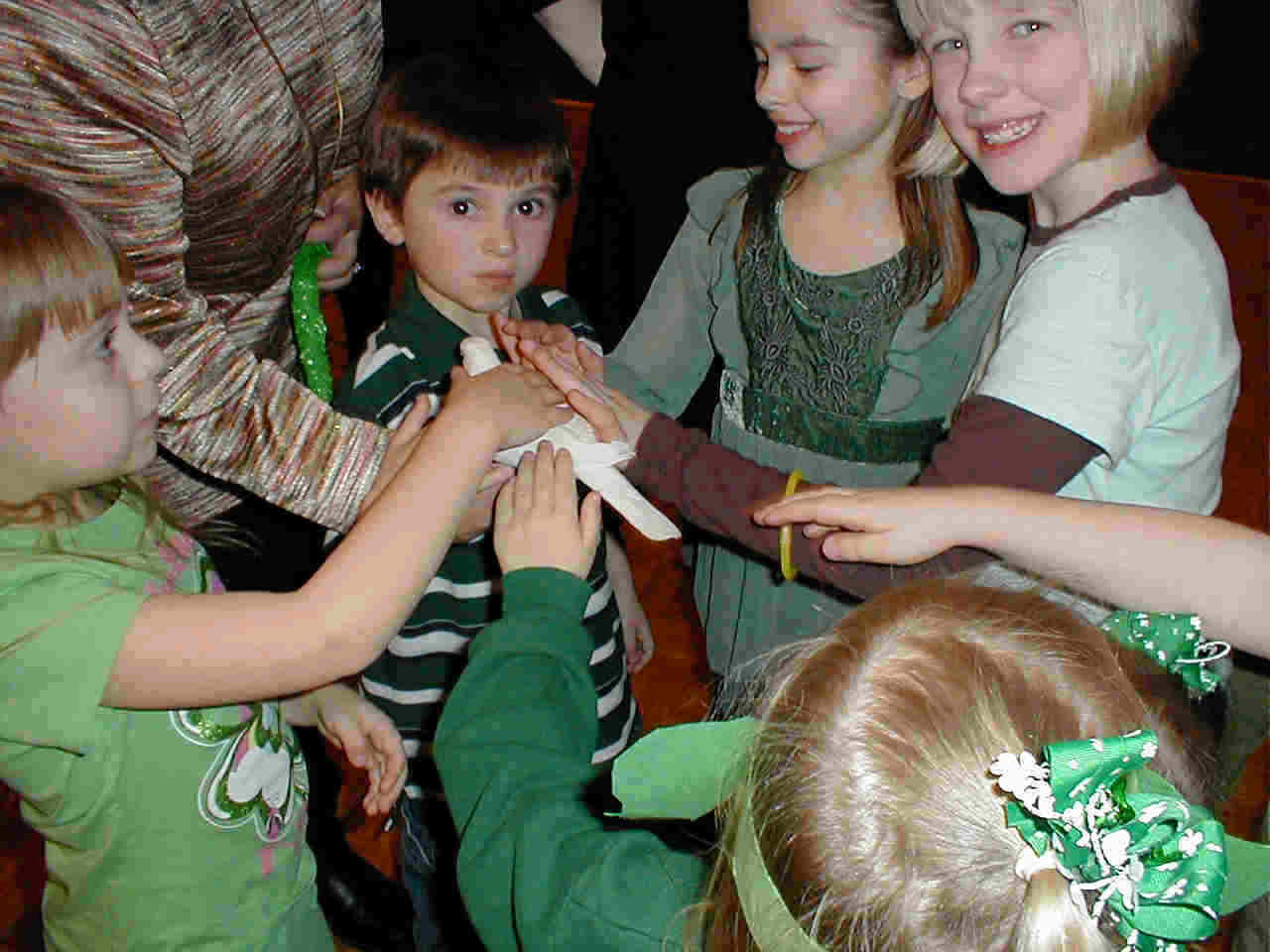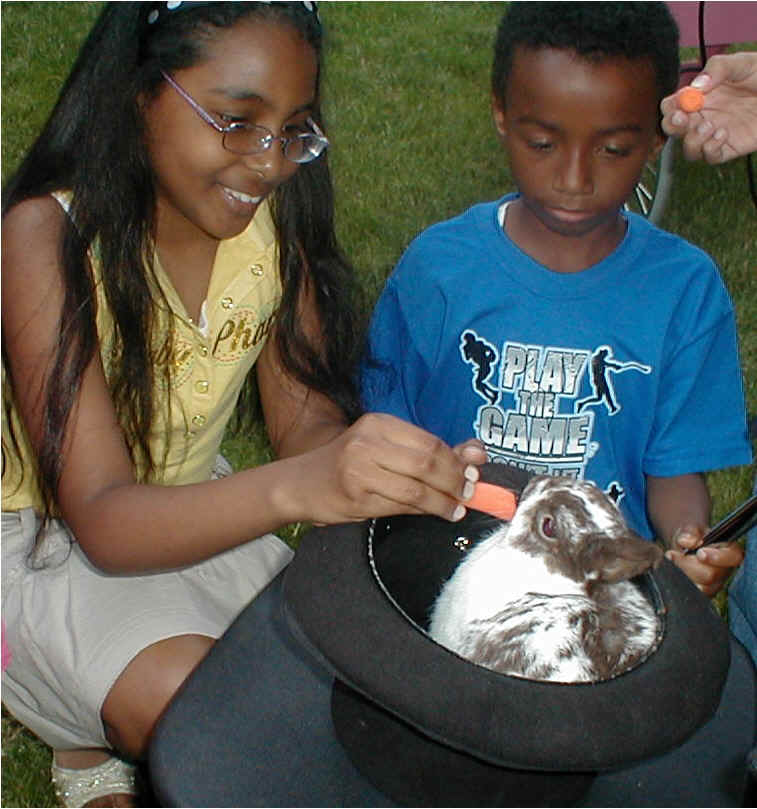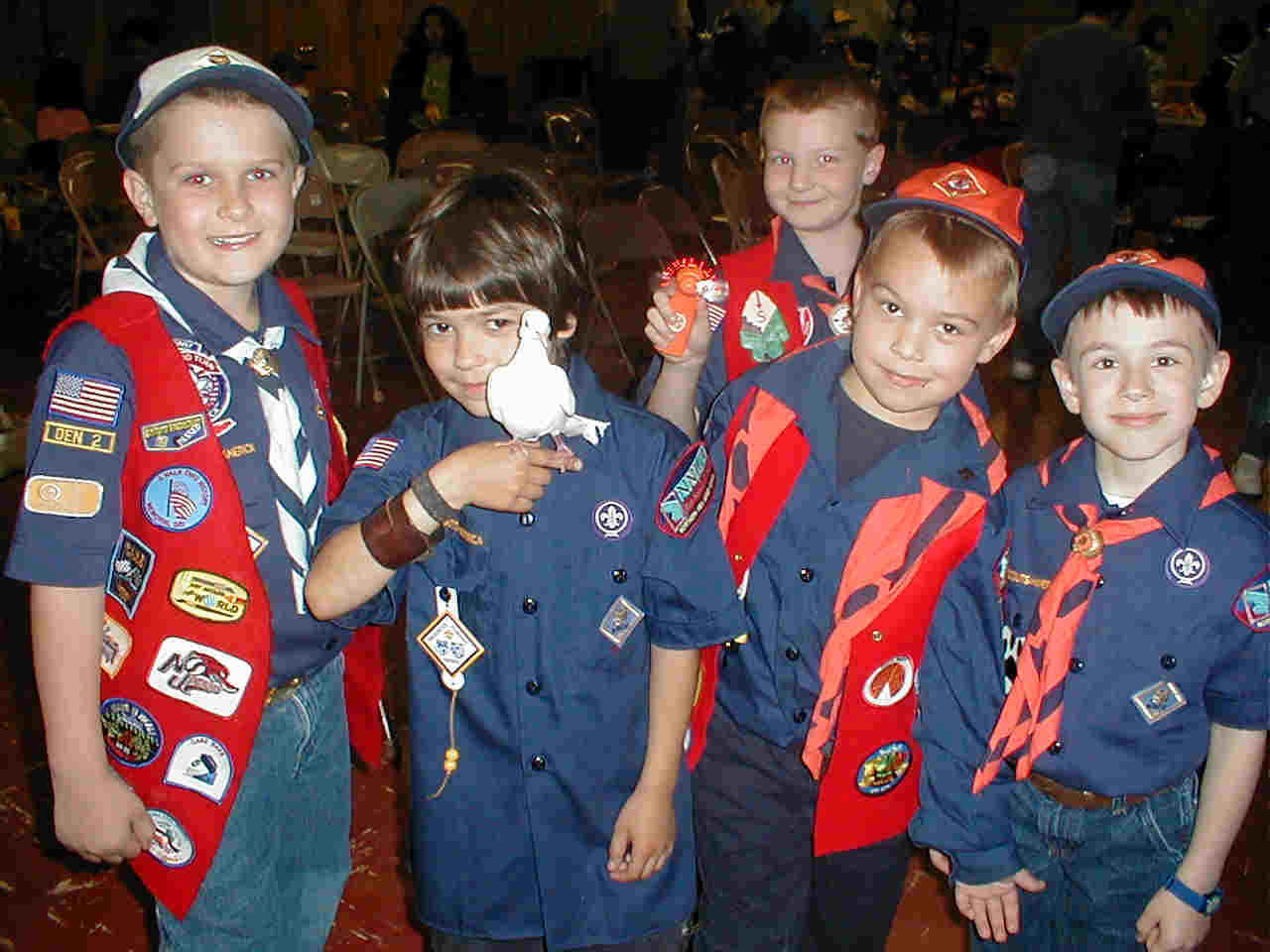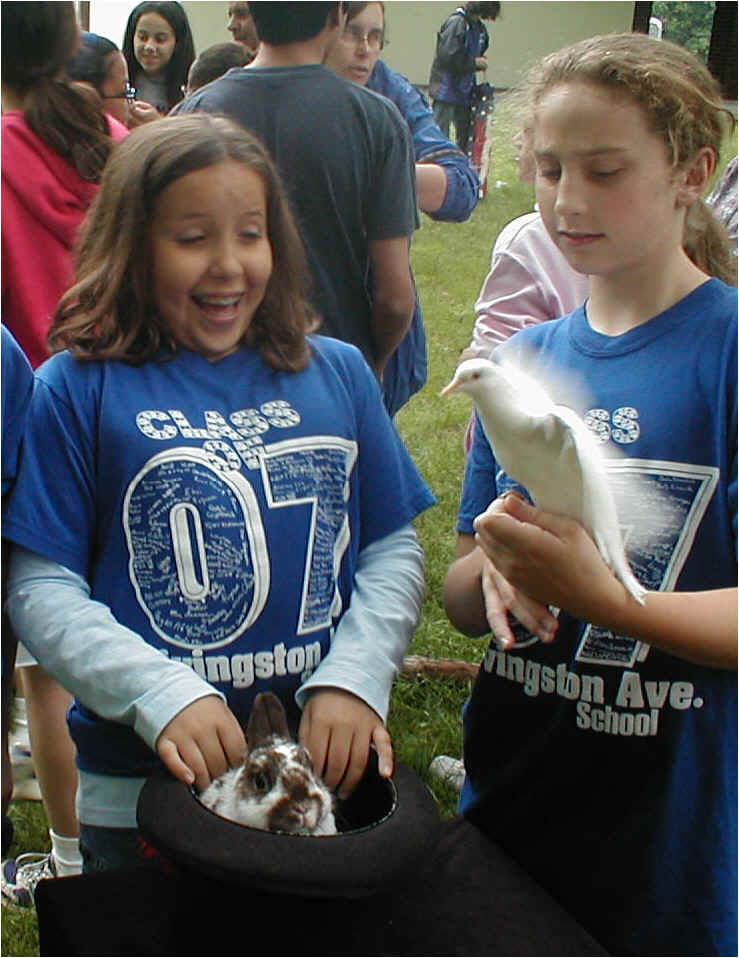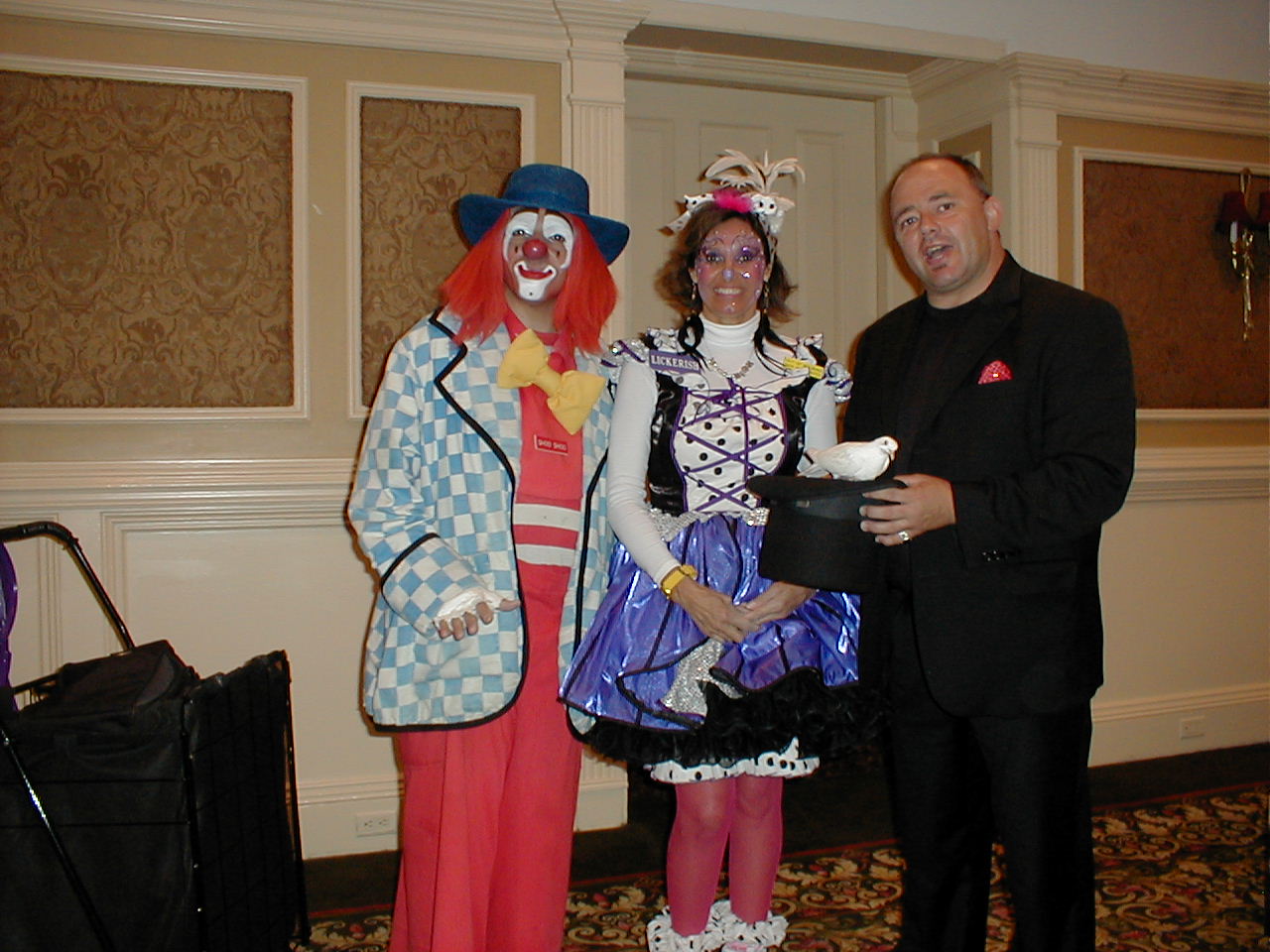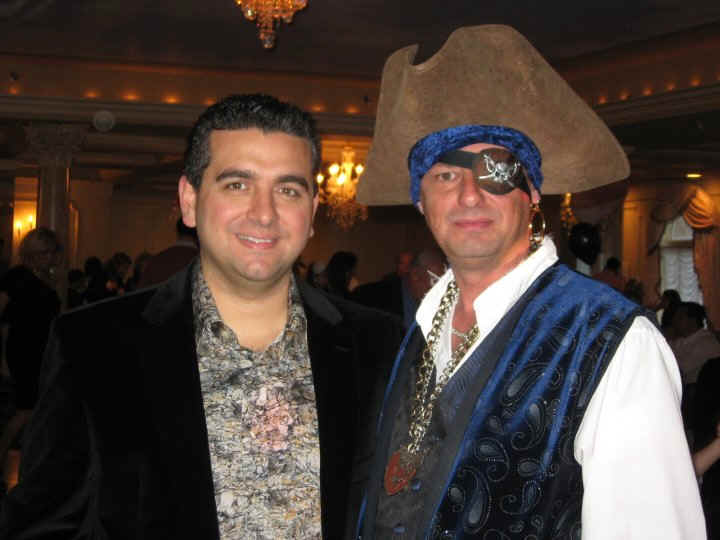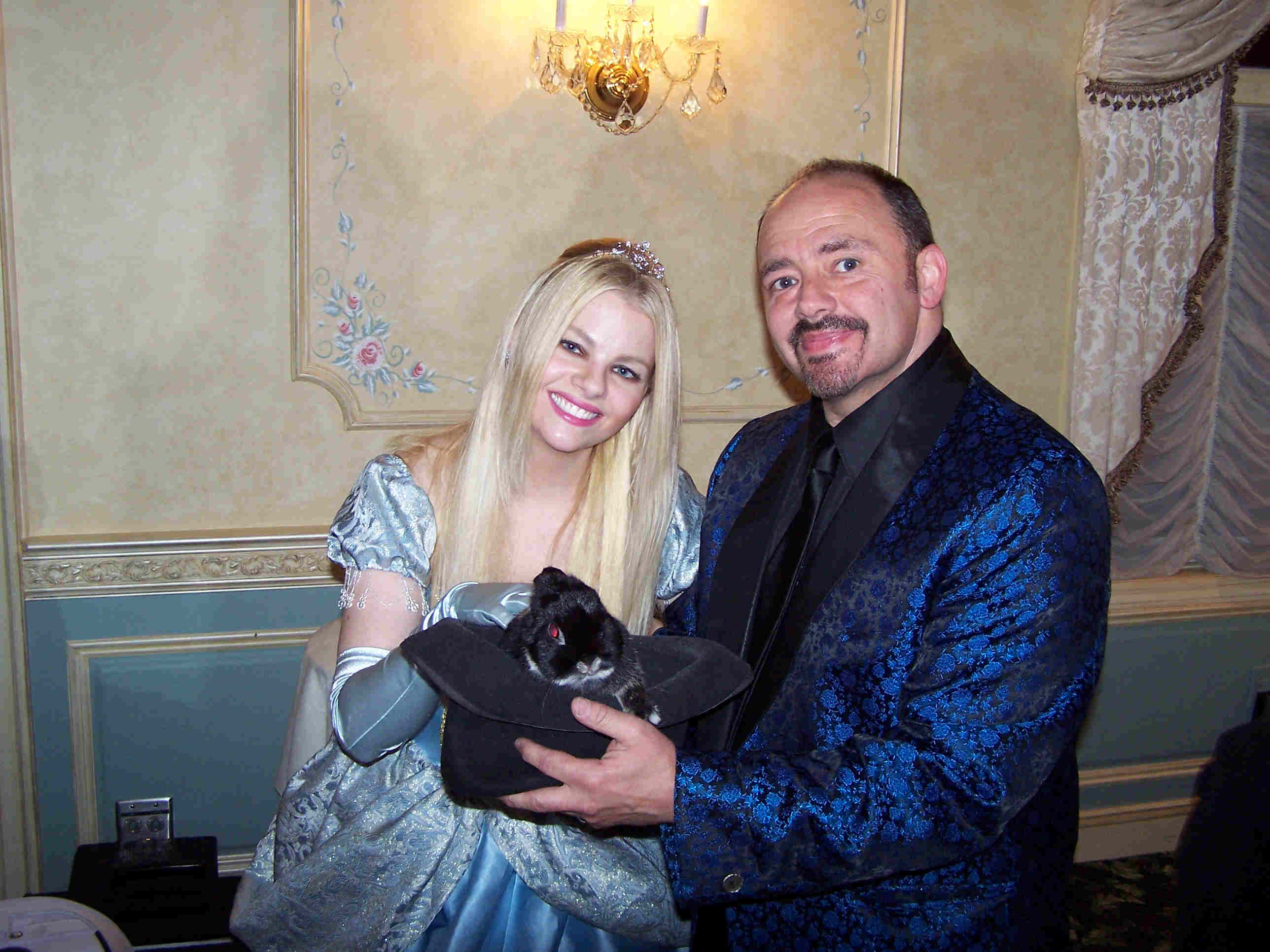 Pirate party Clowns .... with TV's "Cake Boss" Buddy Valastro ... and with Princess party
Stephen is one of the rare performers who has the unique ability to entertain and KNOCK THE SOCKS OFF... ALL AGES
...from 2-5 year olds who he has rolling with laughter with his clown-like antics
....to older kids 7-11 yr olds who say "CoooooooooL"
... to TEENS ( the toughest of audiences) who gather round and are blown-away by his "street style" magic
... to ADULTS who appreciate "intelligent" comedy magic, sleight-of-hand and Mental Magic/Mindreading
... to Grandma & Grandpa who have a BLAST!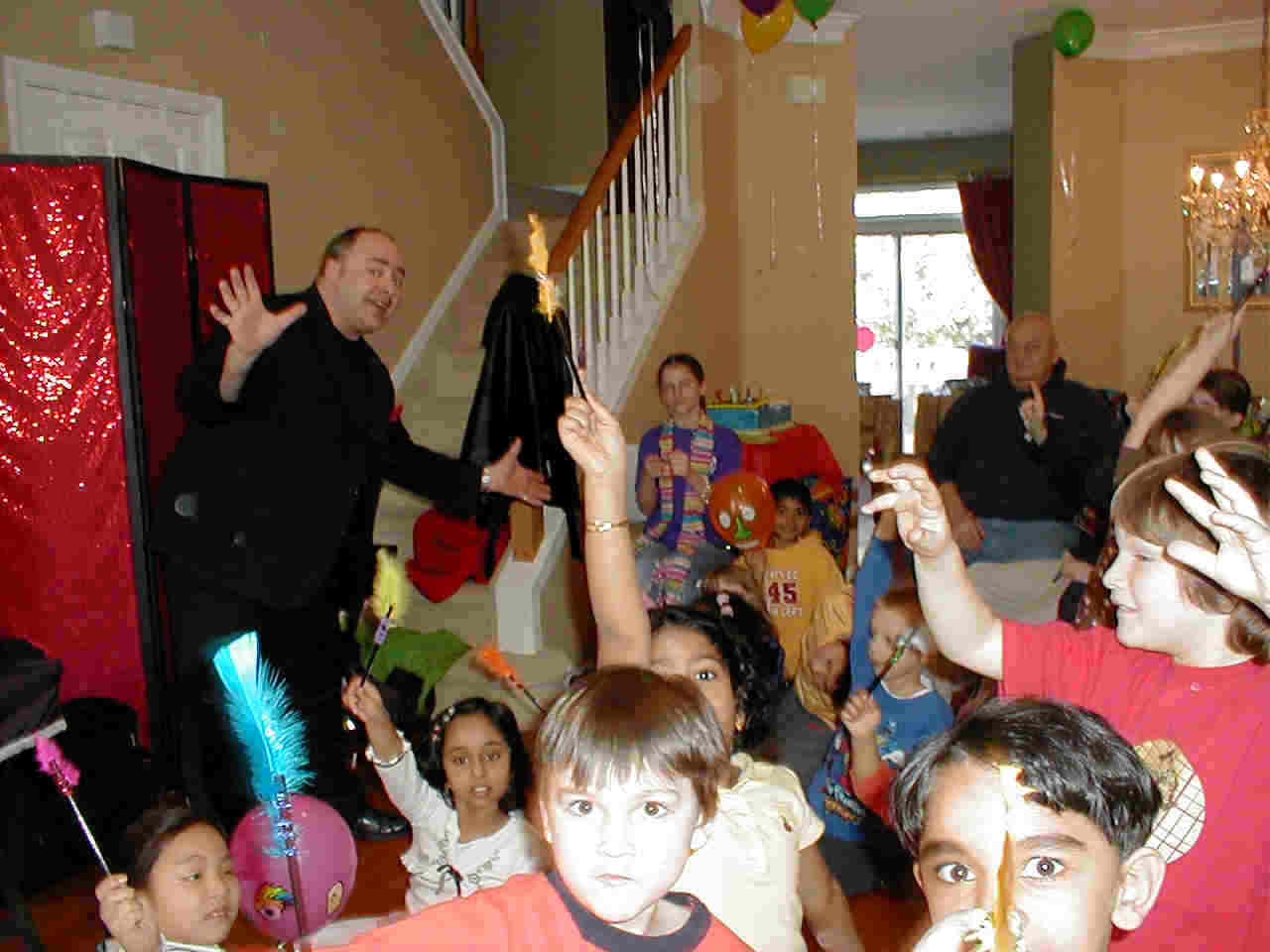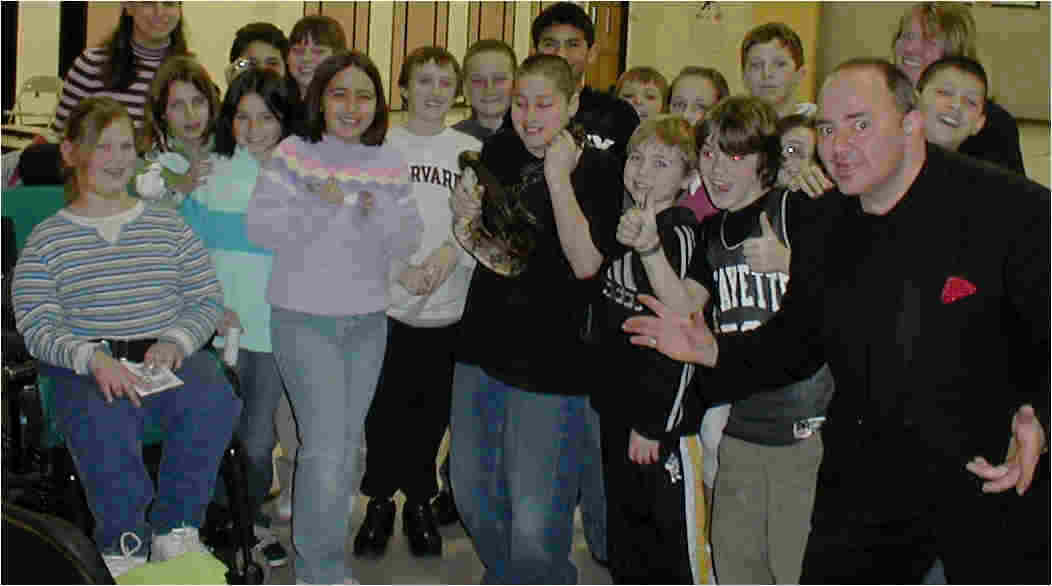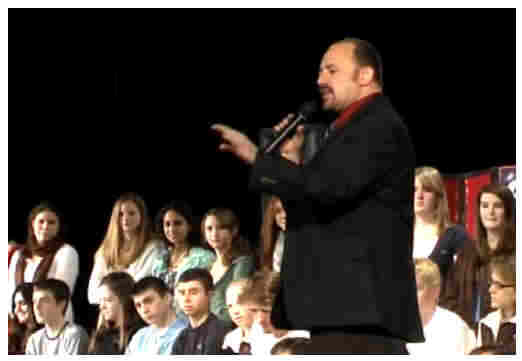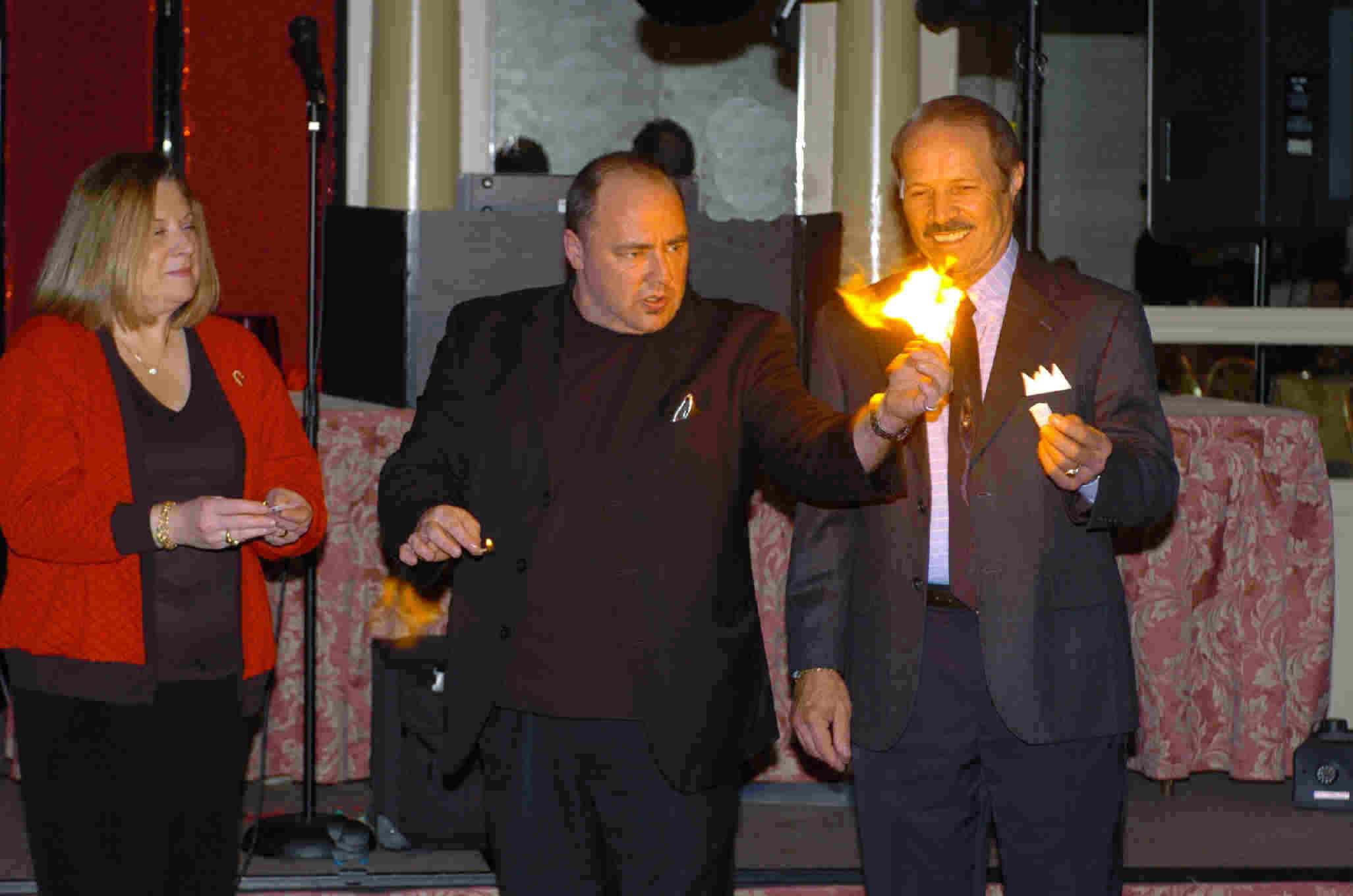 NJ Magician Stephen Christopher's show is a Family Favorite.
Requested by guests and booked regularly at he BEST family resorts and festivals in the Poconos Pa. and Catskills NY.
Stephen is one of the highest rated ( 5 STARS) and most booked performers "Nationwide" with-
Gigmasters Online talent booking service for Corporate and private events.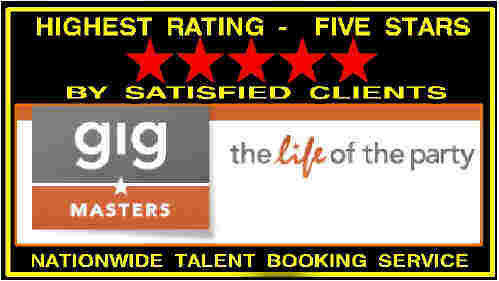 HERE'S WHAT SOME PAST CLIENTS SAID: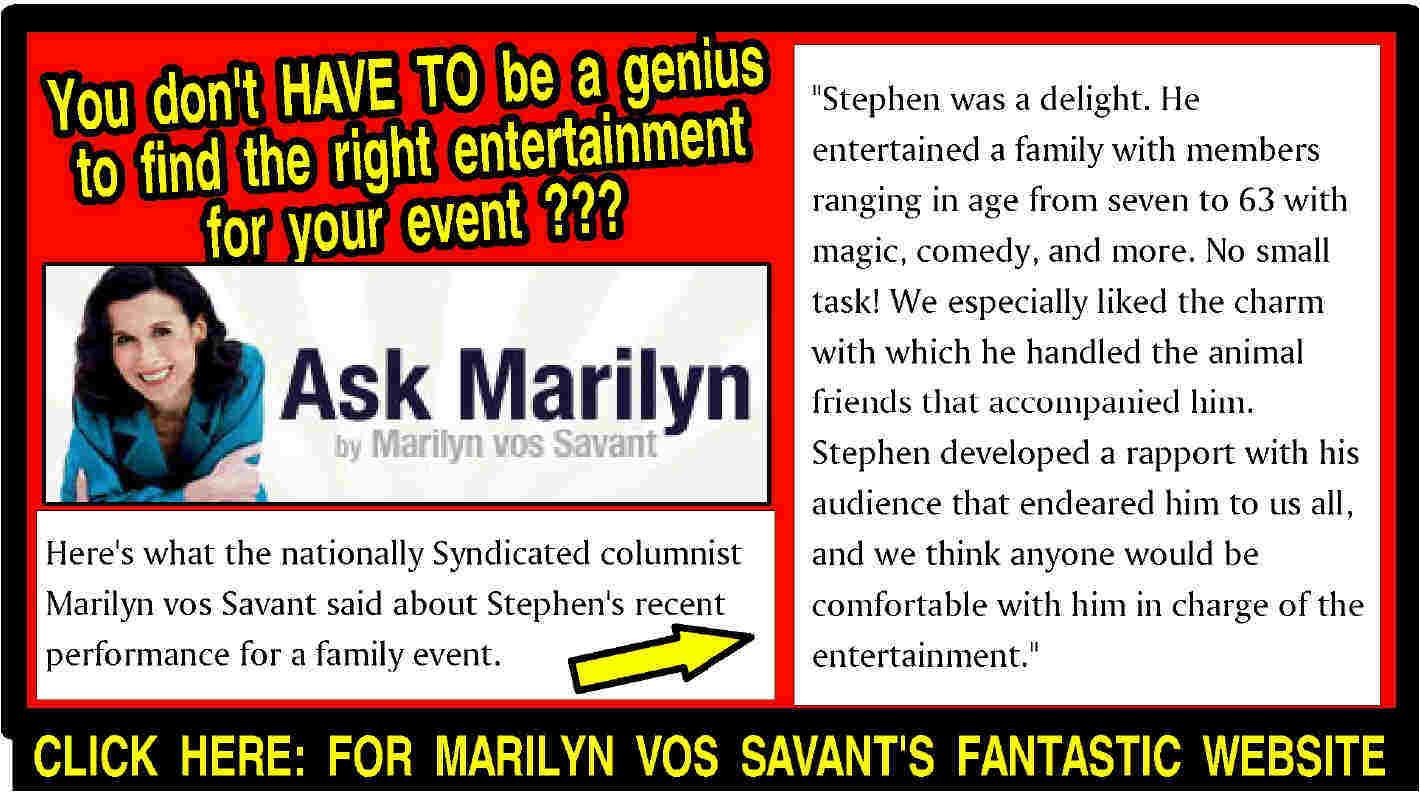 and more.....

Simply put... Amazing for Ages 2-99... and YES he had a 2 yr old and a 99 year old laughing for over an hour!

-Joseph L, Christening, Brooklyn, NY

"It was a terrific and funny magic show. Stephen Christopher was wonderful with all the kids. He kept the room full of mostly 5 year-olds engaged. I was truly amazed when he convinced my daughter, who is extremely shy with strangers, to participate in the show. My daughter liked him so much that she asked me if he could perform at her school."

-Helen L, Birthday Party (Children), New York, NY

Stephen held a group of some 26 kids (ages 3-7) engaged-- and at times screaming with delight!-- for an hour. He was wonderful- parents enjoyed the show too! It was a memorable 6th birthday for my son and I would recommend him highly.

-Jennifer S, Birthday Party (Adults), Englewood, NJ

"Stephen was wonderful! His funny, magic show was a big hit at our church's Christmas Fair. All ages enjoyed the show and the interactive part kept everyone in the audience engaged. The animals were adorable and the kids shrieked with laughter during much of the presentation. Afterwards, they got to pet the animals and Stephen was very good with the kids throughout the show. I recommend him wholeheartedly. It was a most enjoyable performance and drew many new families to our fair! "
Grada F-Herrick Round Hill Community Church Greenwich, Ct.



"Thank you Stephen for your amazing performance at Jillian's 1st Birthday Party. You captivated our guests with your magic tricks for the young and the older guests!! I would like to Thank You again for being so flexible and available when we had to reschedule her Party not once but twice because of the snow! You were very easy to get in contact with and you always returned my calls! Overall your performance was a great experience and I would highly recommend you to a friend or relative."

-Janet D, Birthday Party (Children), Farmingdale, NJ

"We used Stephan to perform at my youngest sons christening party. Stephen was fantastic!! He was very funny and his magic tricks were amazing. He had all the adults wondering how he performed his "magic". He engaged the whole audience. He even personalized one of his tricks during his show for my 3 kids. He kept the kids interested and entertained for a complete hour! Everyone loved him. We also loved his pet bird and rabbit which were used for some tricks. My kids are still talking about his magic tricks and now they want a magic kit to do magic tricks as well! I would definitely recommend Stephan and use him again myself."

-Bonnie M, Christening, Tappan, NY

Stephen did an excellent job. He was prompt with all correspondence and communications, as well as early for the job. He had great patience with our young, excited audience and put on a great show for all ages. I would recommend Stephen for any entertainment needed and would hire him again in a second. Thanks! Mike, Den Leader Pack 159

-Mike E, Cub Scout Awards Night Party, Hewitt, NJ

"We really enjoyed his show, and his tricks were fantastic-we were talking about it for days trying to figure out how he did them! He was great with the kids and the adults too! We loved Ruby the wonderbird-she was so cute. We want to hire him again to see him do the hypnotism show!"

-Jim F. Private Party, Forked River, NJ

I have plenty of friends and family that will be calling Stephen based on the performance of magic at my sons birthday party. I will also be hiring him for my sons daycare.
Stephen, I just want to give you the warmest thank you for making my party such a success.

-Gina V, Birthday Party (Adults), Hawthorne, NJ

Stephen was AMAZING!! Talent is second to none and was great with the kids. Didn't rush out when show was over, stayed and let all the children pet the animals, would highly recommend him and we will DEFINTELY have him back again.

-Ephraim S, , Bogota, NJ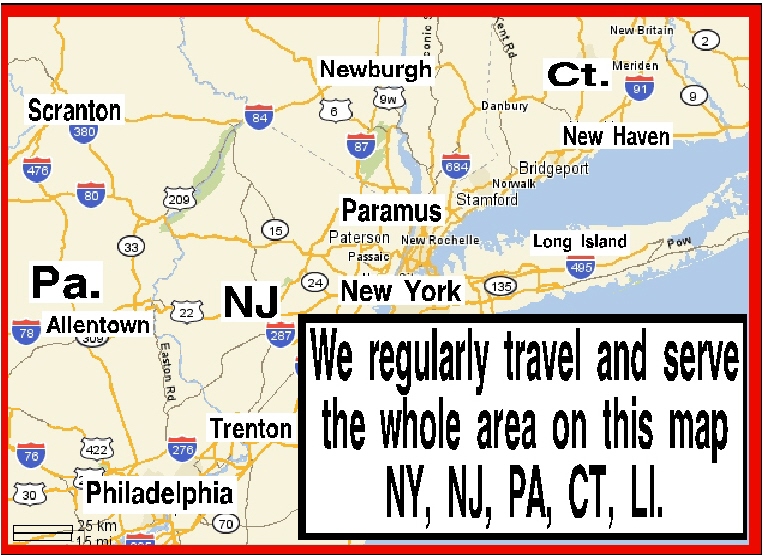 Looking for a cheap magician in NJ? Look on craigslist. If you're looking for a GUARANTEED awesome party.....you've found it right here.
CALL TOLL FREE (800)644-7497
LOCAL (201) 378-7363
EMAIL- [email protected]
BACK TO: BIRTHDAY PARTY MAGIC SHOW.COM
All contents of this website copyright,
2000, 2001, 2002, 2003, 2004, 2005, 2006, 2007, 2008, 2009, 2010, 2011, 2012, 2013, 2014. 2015, 2016, 2017
www.OptiMystiks.com