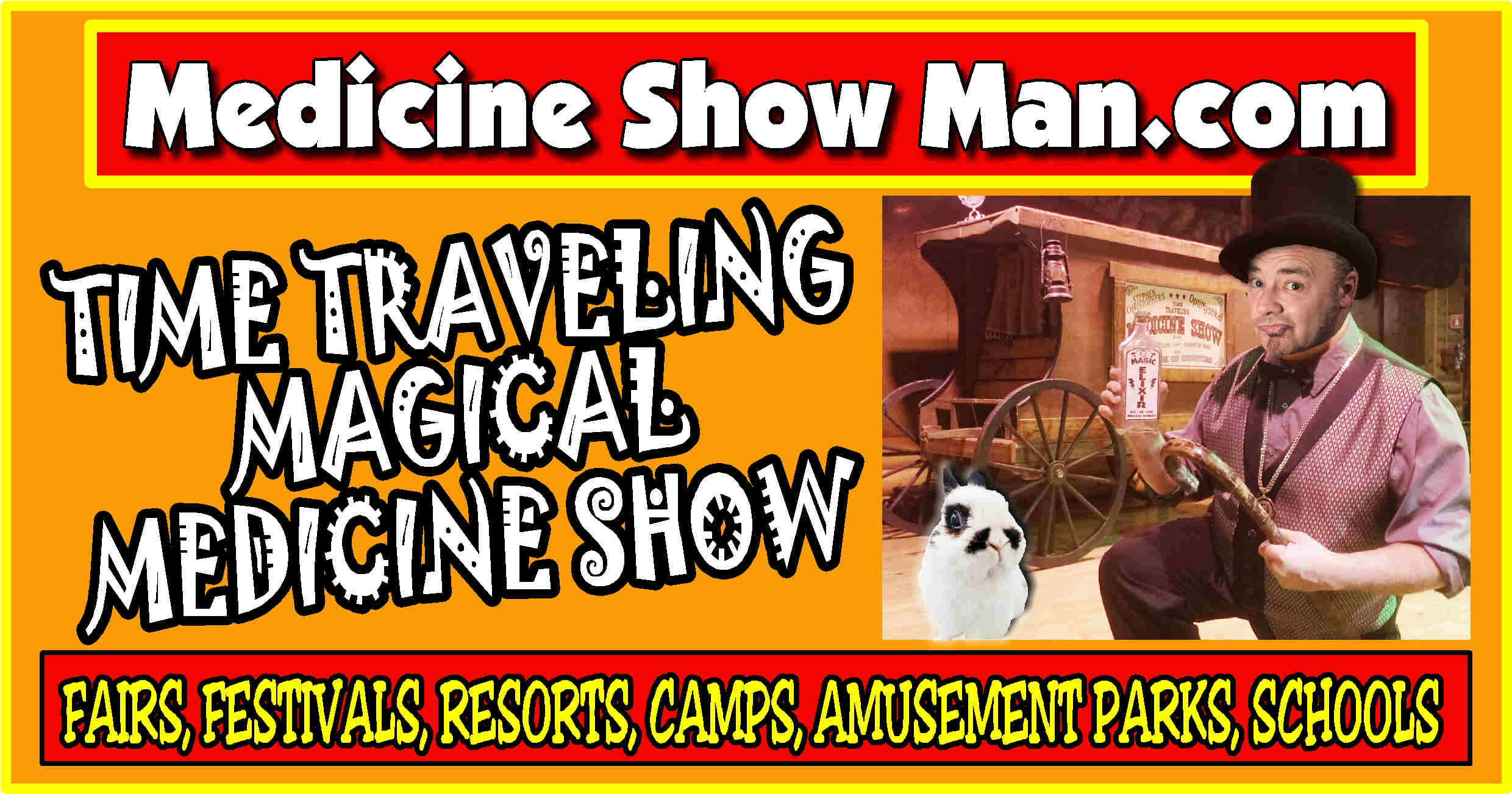 IMAGINE ... A WISE-CRACKING, BUT LOVEABLE,
"SNAKE OIL SALESMAN"
TRAVELS FROM THE PAST AND LANDS HIS OL' WAGON
SMACK-DAB IN THE MIDDLE OF YOUR EVENT!!!
HE QUICKLY GATHERS A CROWD OF YOUNG AND OLD AND
THE MAGICAL FUN BEGINS!
THIS IS UNIQUE, ONE-OF-A-KIND ENTERTAINMENT


FOR THE THEATER OR OUTDOOR
FESTIVALS,
RESORTS, CAMPGROUNDS

Take a trip Back in Time with this Fun,
Whimsical, Family Show ... Featuring
Full Size Vintage Wagon ...
Magic, Music, Comedy, and Excitement!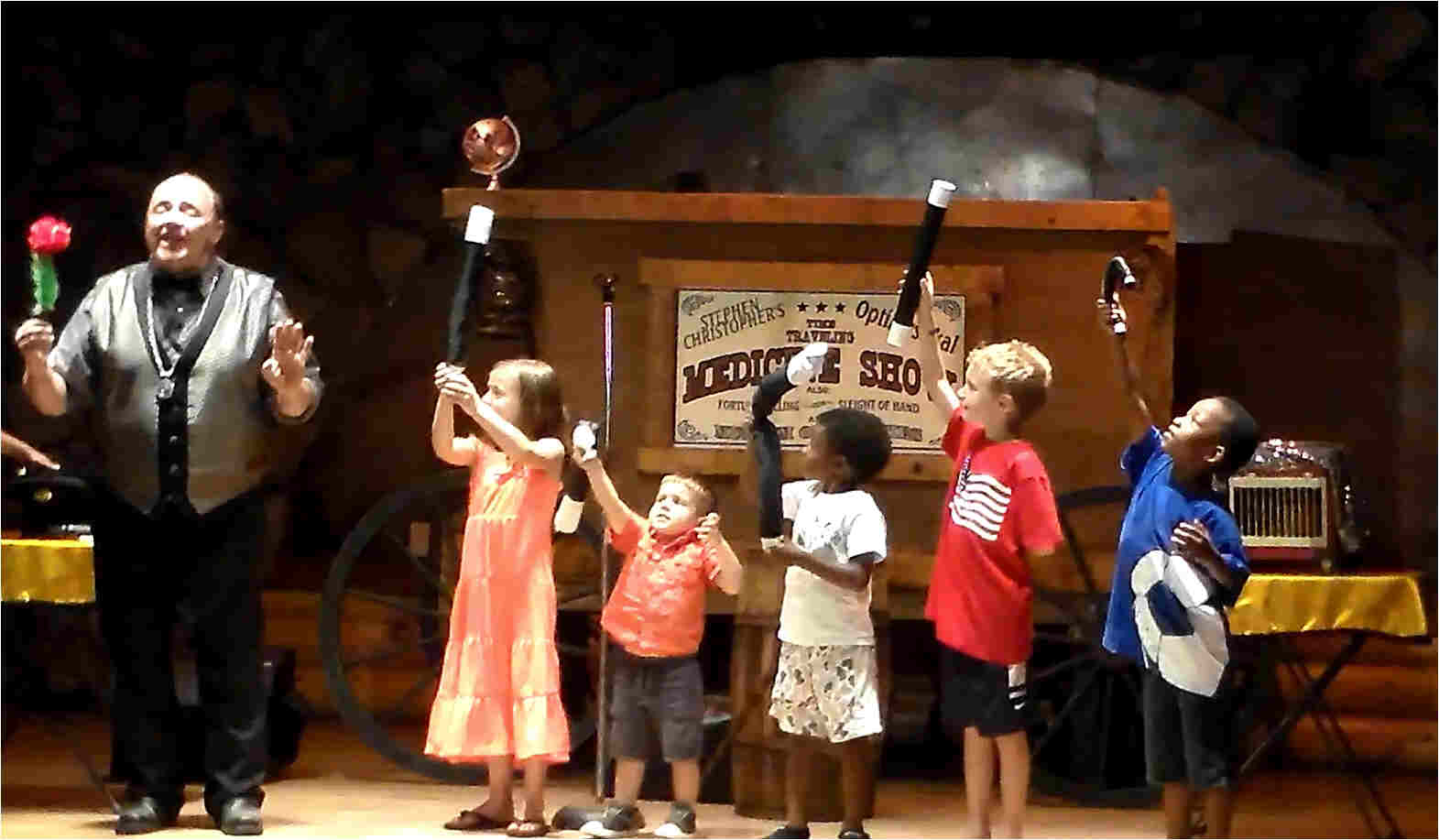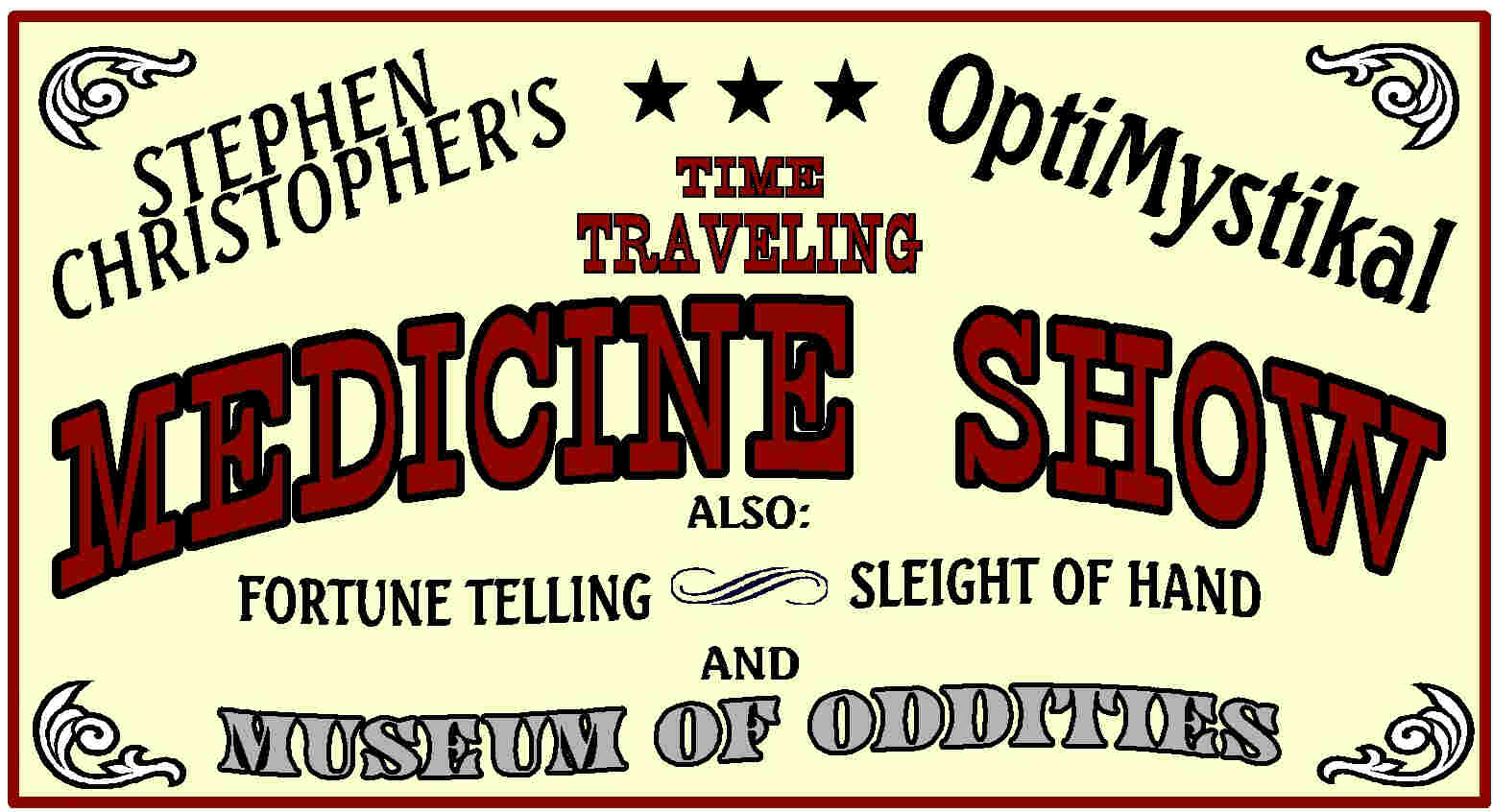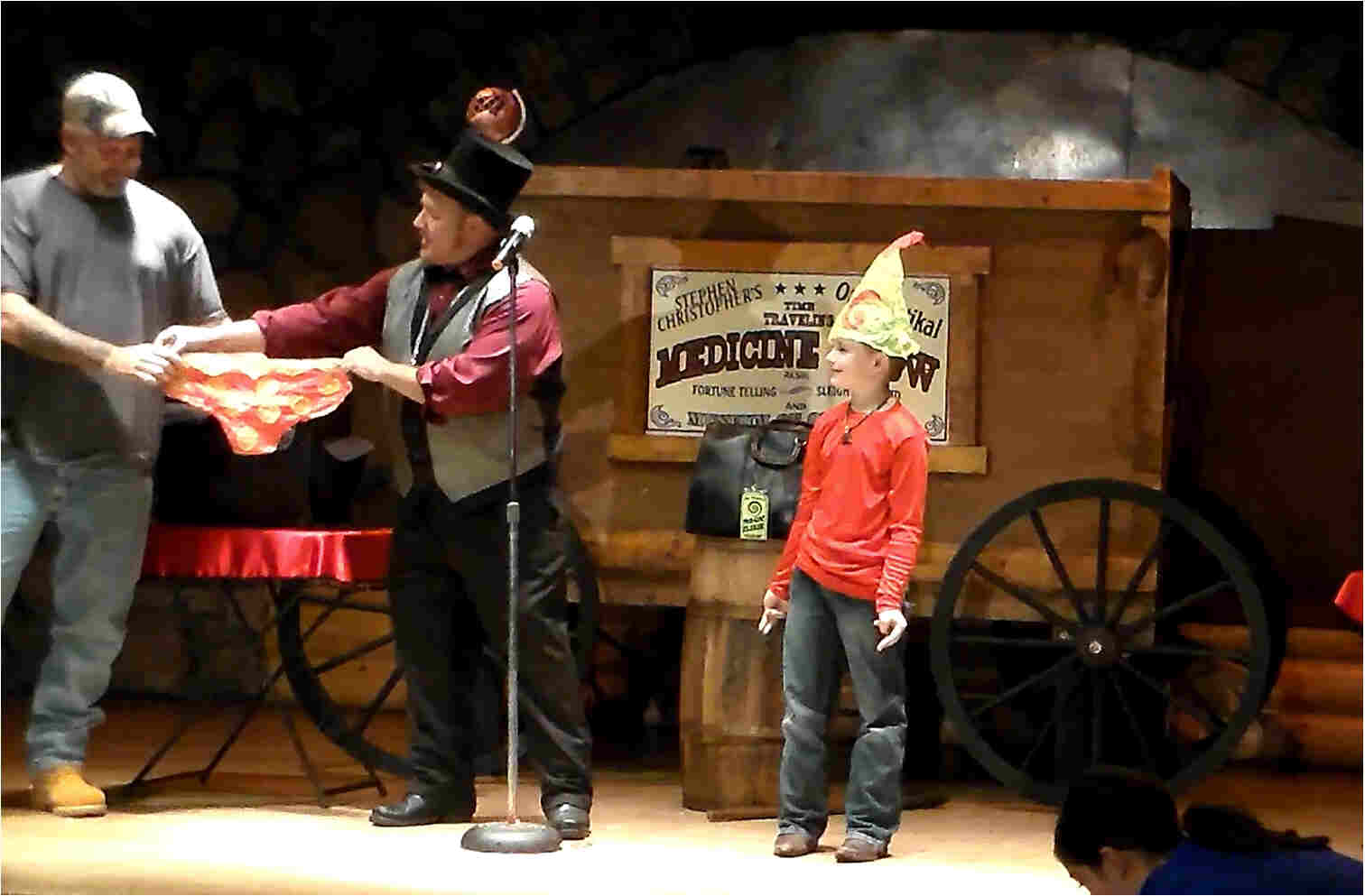 "Hurry, Hurry...Step Right Up
and Gather Round!"
Stephen Christopher's- Time Traveling,
Medicine Show ....
is a fun, historical, hysterical
and whimsical Journey back to the
Good ol' days.
Featuring his Full Size Vintage Wagon.
Under the premise of demonstrating his Magic Elixir
he draws the audience into an amazing and fun ride.
It's a Magical, Slapstick, Roller Coaster Ride
through Time & Space.
The WHOLE audience joins in the fun with
Music, Magic, Mind-Reading, SING-ALONG,
Unique props and oddities.
Get ready for Hilarious, Mind-Blowing,
Mystery and Surpises!
AWESOME FAMILY FUN for kids AND adults alike!
*THIS SHOW CAN BE ADAPTED TO ANY VENUE
INDOORS OR OUTDOORS*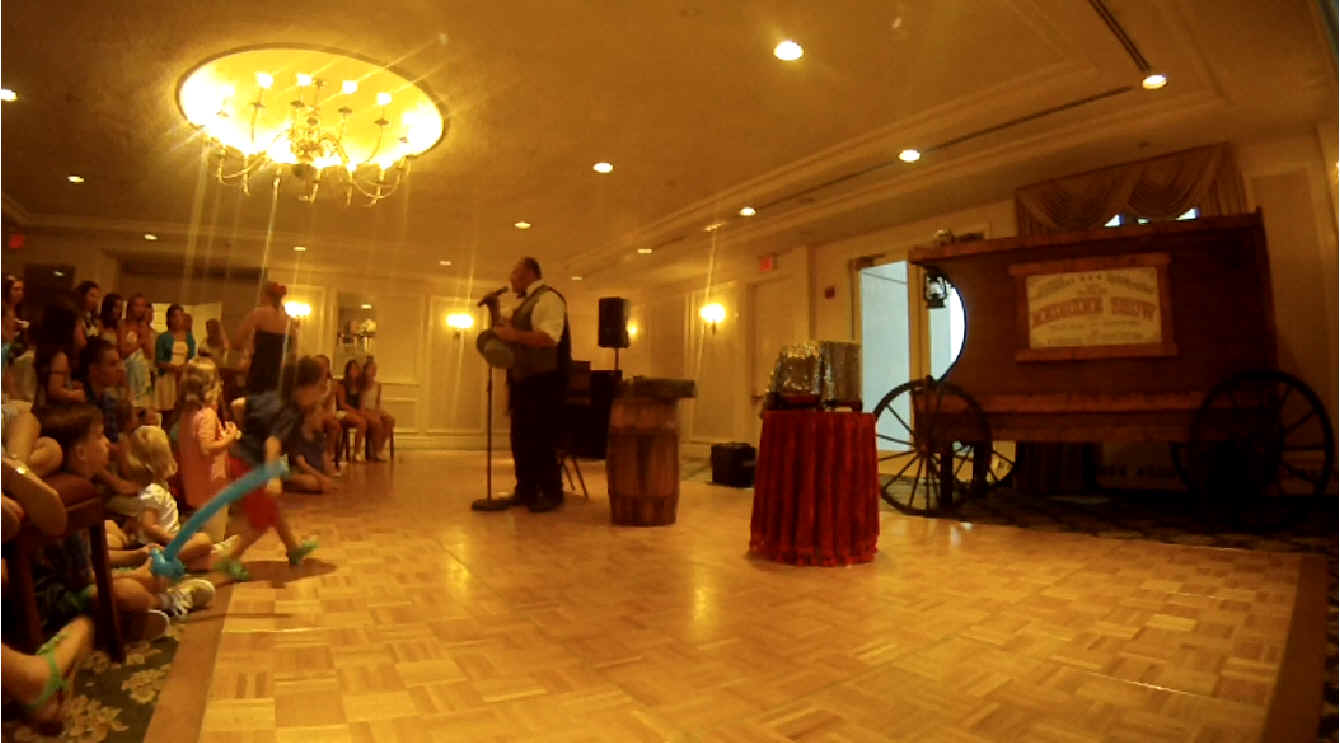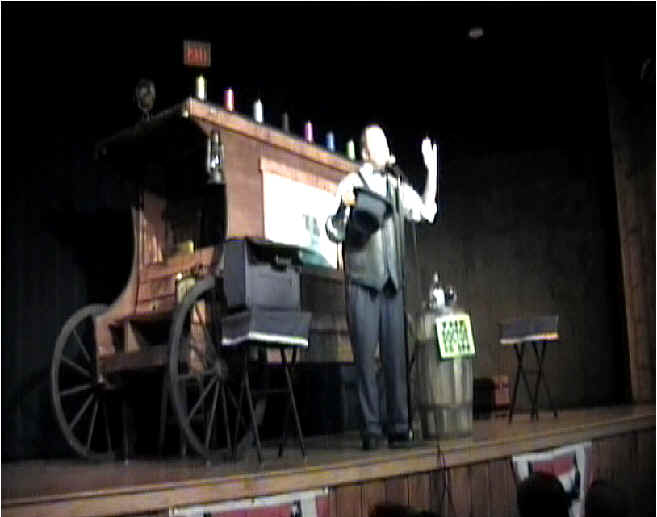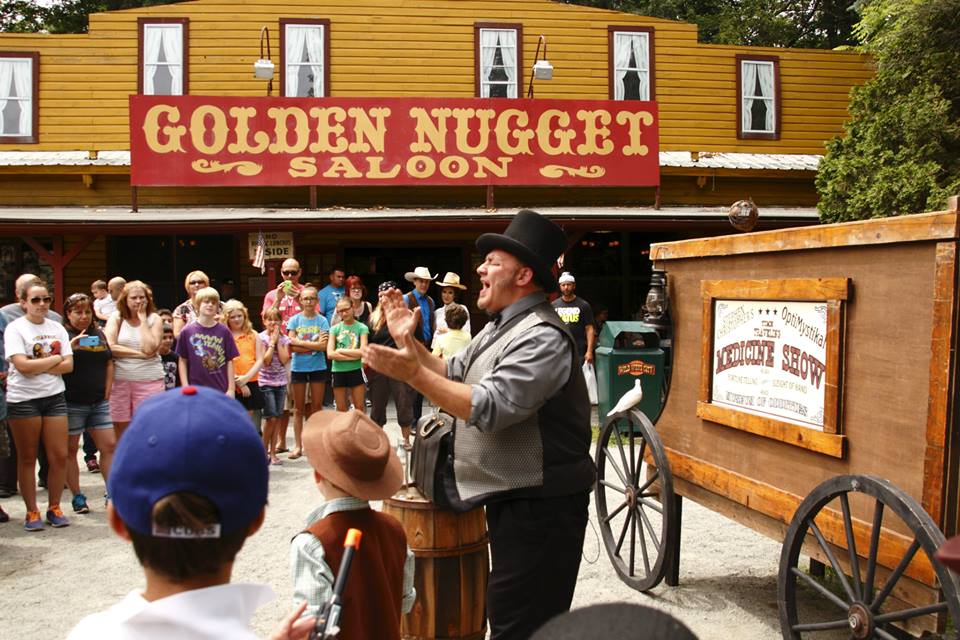 A HIT EVERY YEAR AT "WILD WEST CITY"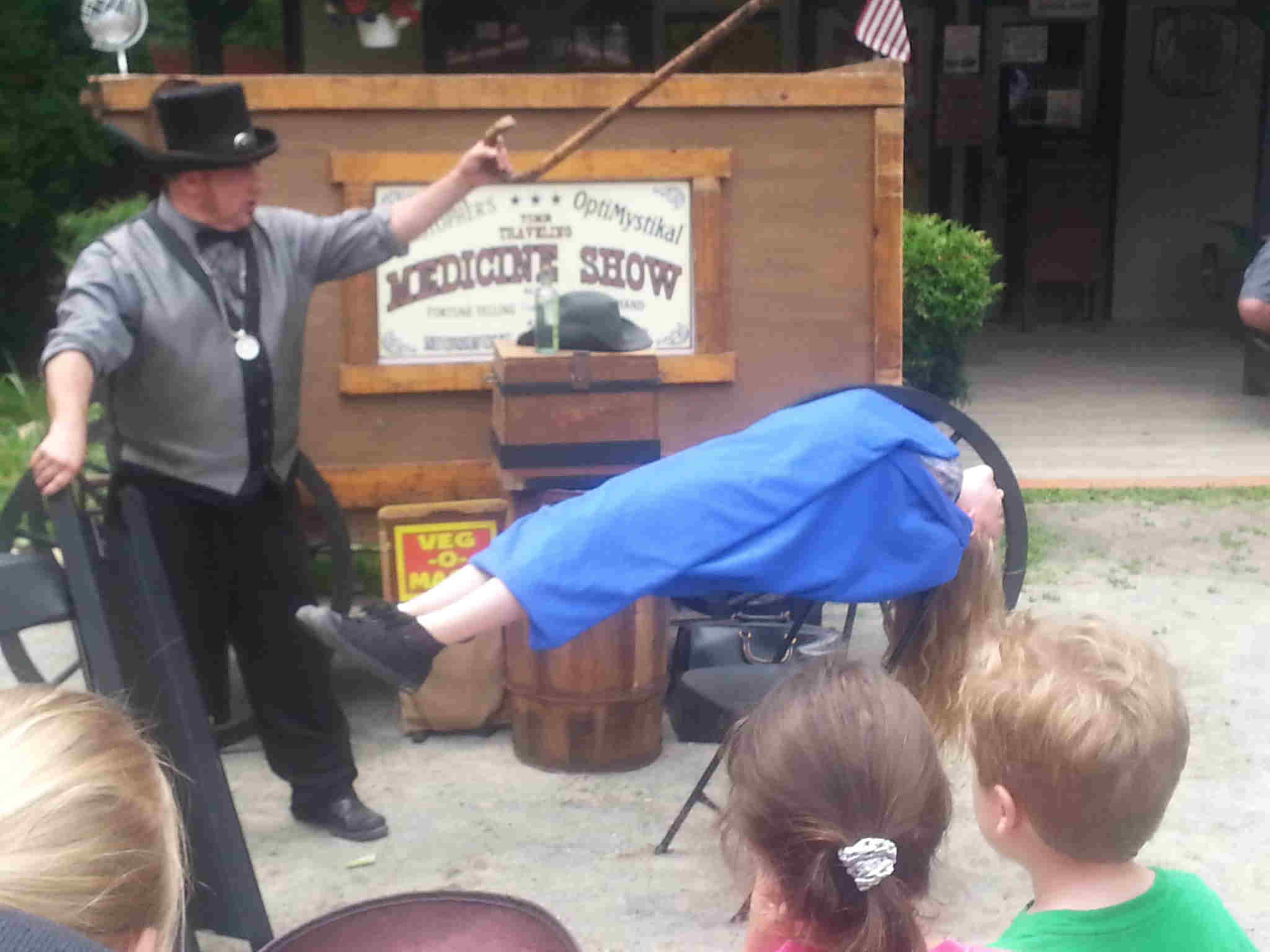 Stephen's Fun, Family entertainment is featured
at the BEST resorts, festivals and amusement parks.


SUITABLE FOR STAGE, FAIR,
AUDITORIUM ... ANY VENUE!
BOOK THIS VERY UNIQUE SHOW FOR YOUR EVENT.
SELF-CONTAINED, PRO SOUND-SYSTEM.
COMEDY, MAGIC, MUSIC, SING-ALONG, GIVE-AWAYS,...
THE TYPE OF FUN ENTERTAINMENT ENJOYED BY EVERY
GENERATION .... FROM THE LITTLE ONE TO TEENS TO
GRANDMA AND GRANDPA.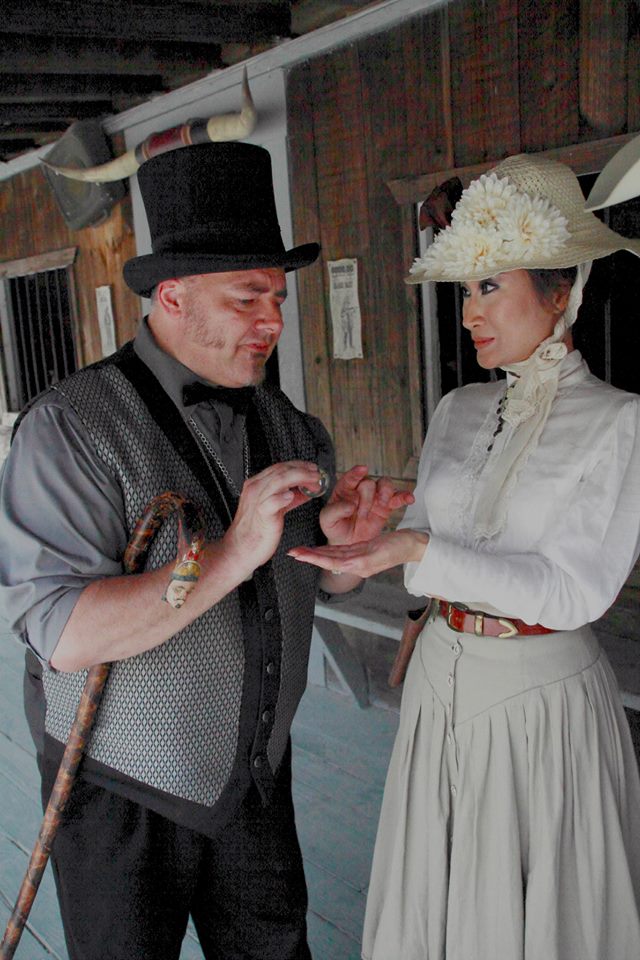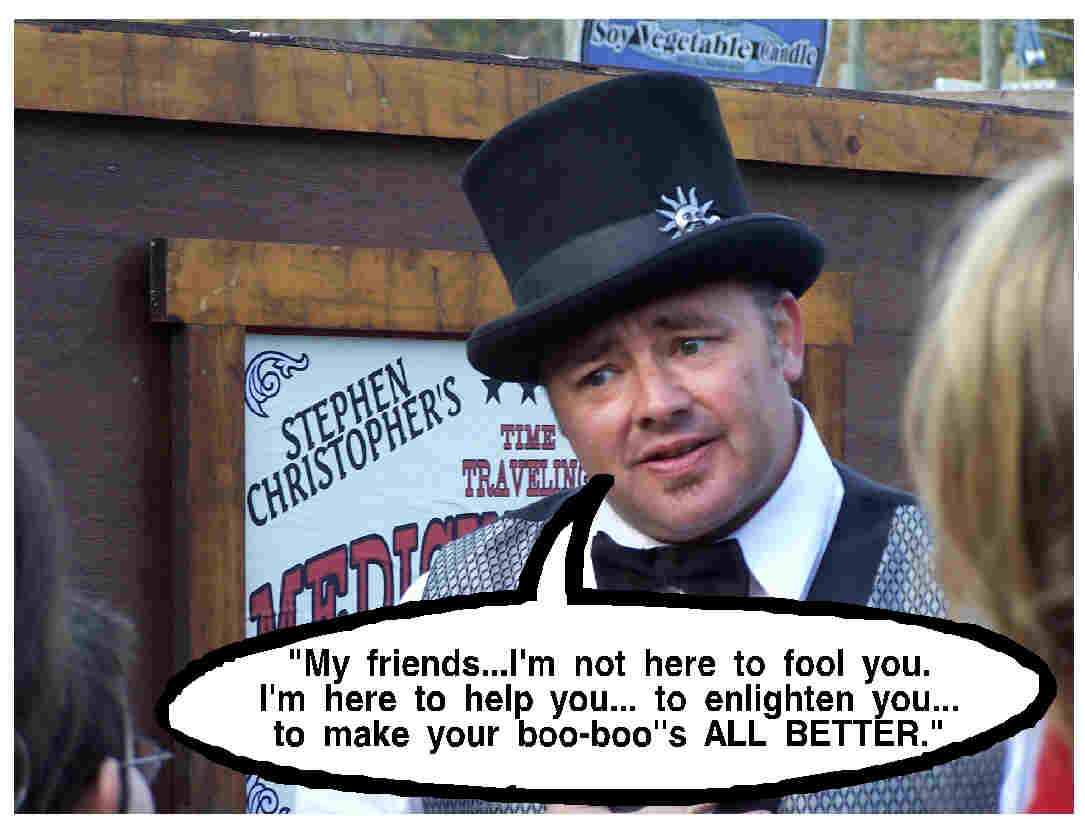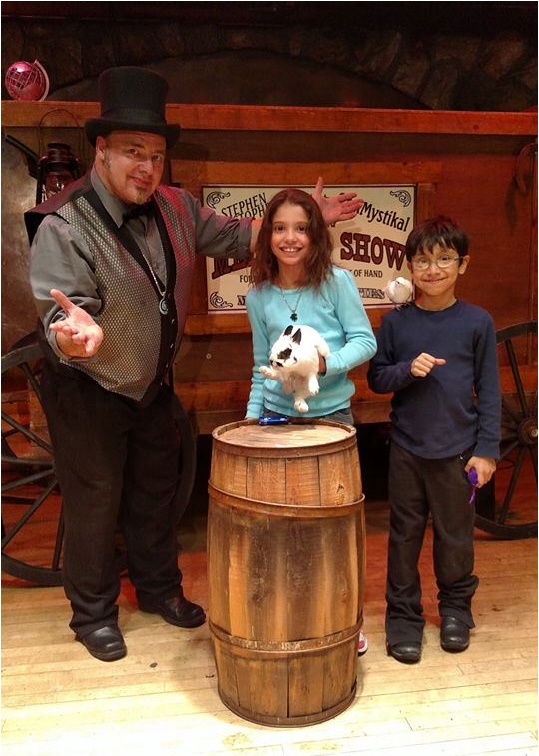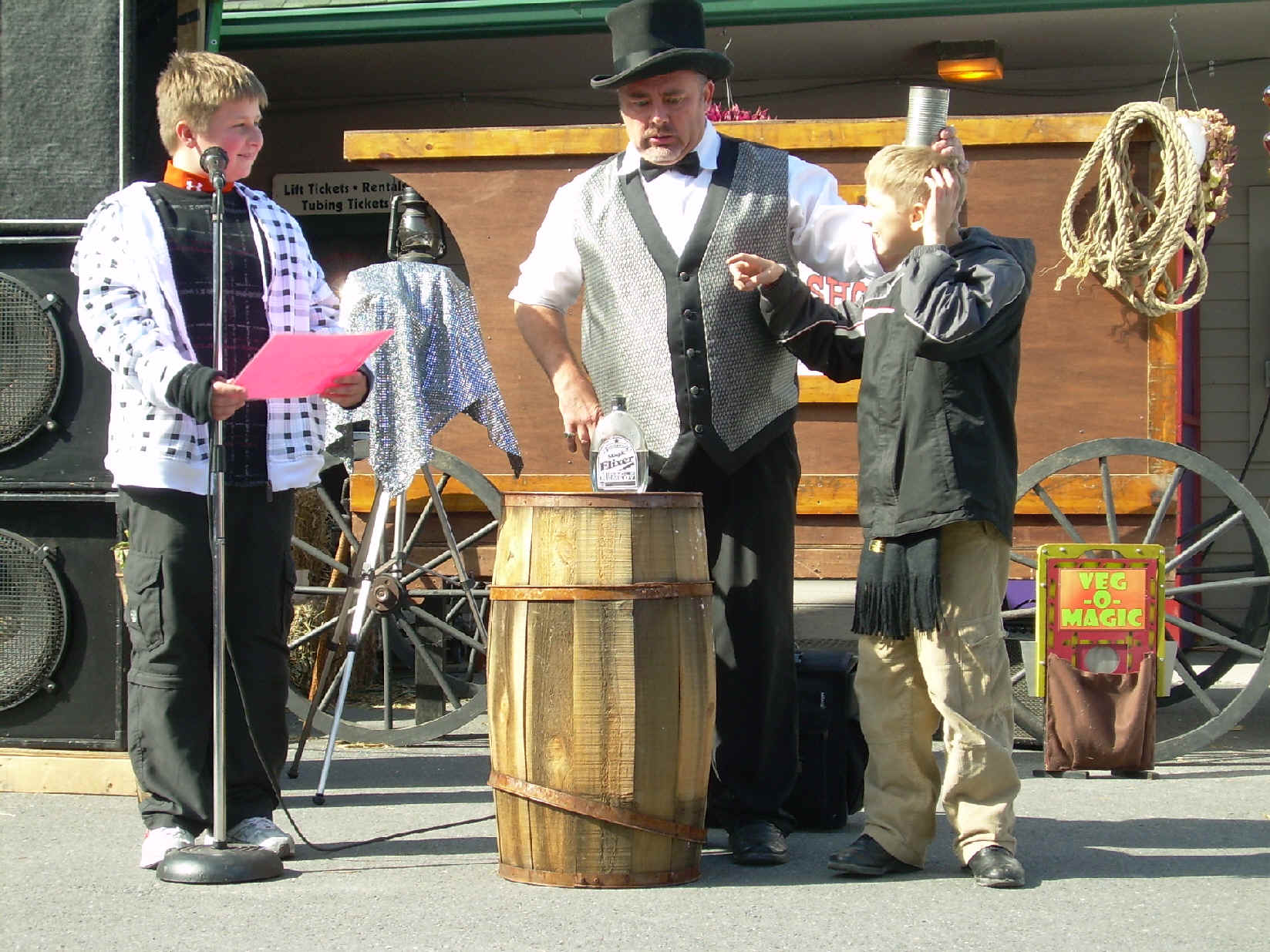 GOOD OLD FASHIONED FAMILY FUN!"

ASK ABOUT BONUS-
THE MINI MUSEUM OF ODDITIES
People LOVE having the chance to
"come around the back" of my wagon to view
many of my weird & unique oddities & attractions
from a bygone era...
Two-Headed Chick ... Monkeys Paw Necklace
... Jersey Devil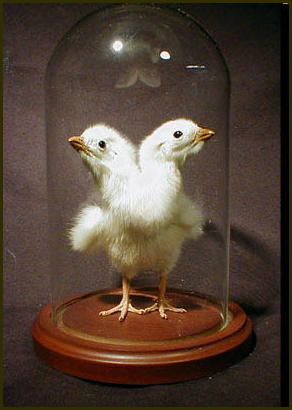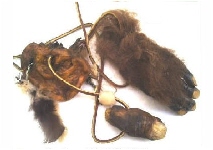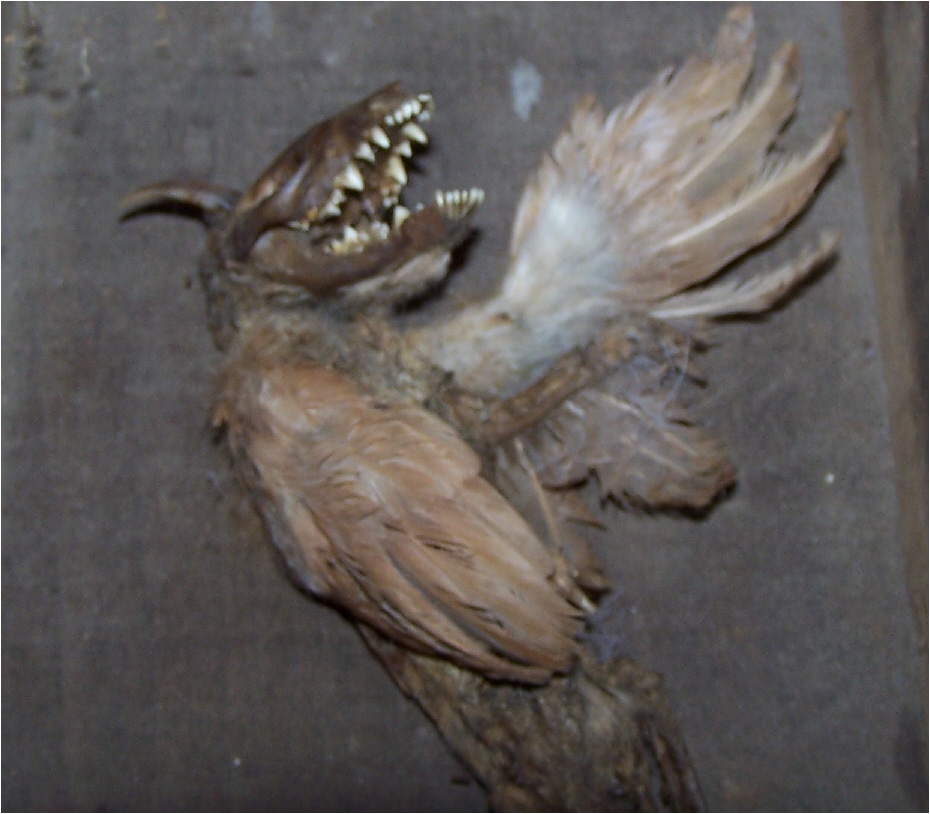 and many other Strange Artifacts!
Bonus #2-
Retro Fortune Telling Booth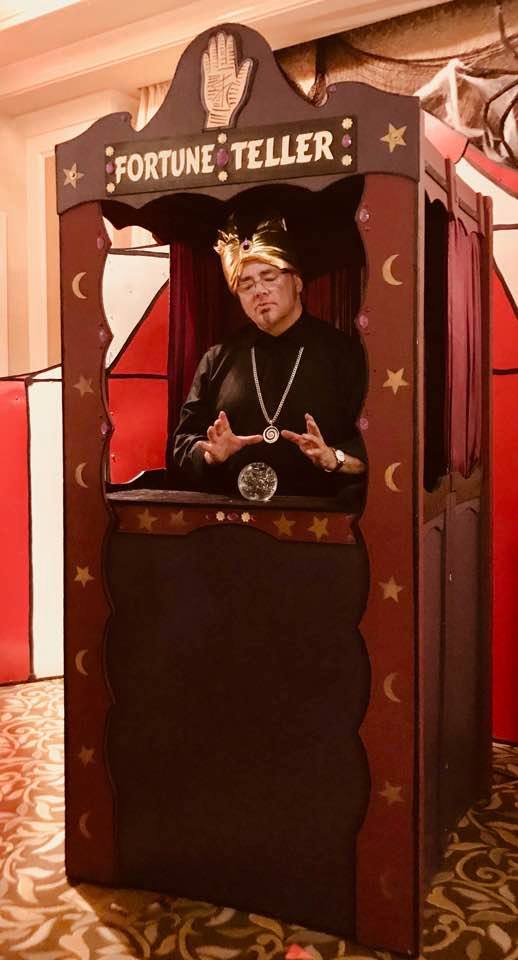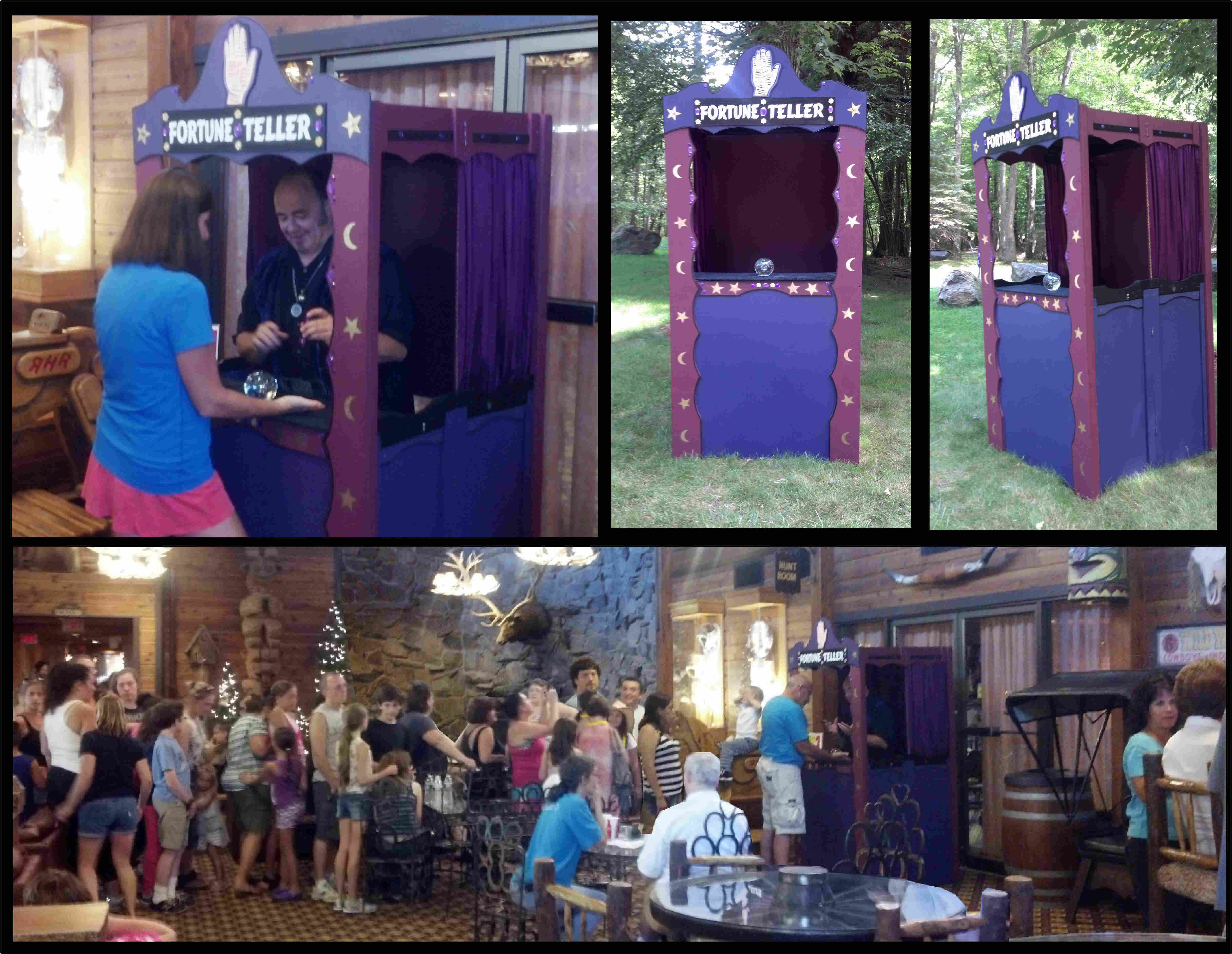 People LINE-UP for their FREE 2 minute Palm Reading


CALL OR EMAIL FOR MORE DETAILS OR TO BOOK ONE OF THE
NORTHEAST'S MOST ORIGINAL, FUN AND UNIQUE FAMILY SHOWS FOR
ANY EVENT...INDOORS OR OUTDOORS... YEAR ROUND.