TEEN PARTY ENTERTAINMENT
Teen parties ( age 13 - 17) the TOUGHEST age group to find suitable entertainment.
They're NOT babies anymore and THEY WANT entertainment that is...COOL, HIP & FUN!
YOU WANT entertainment that is clean and appropriate as well.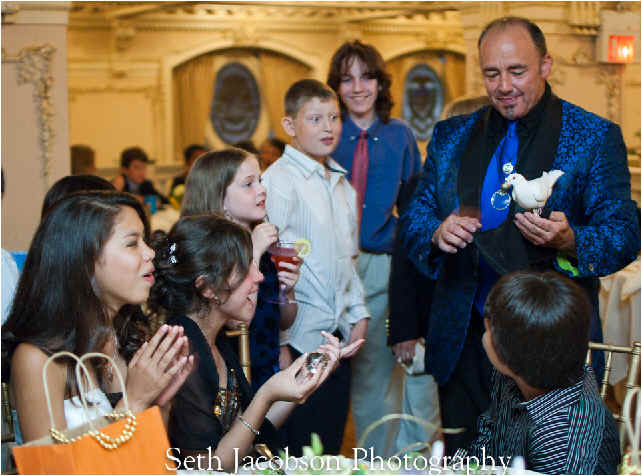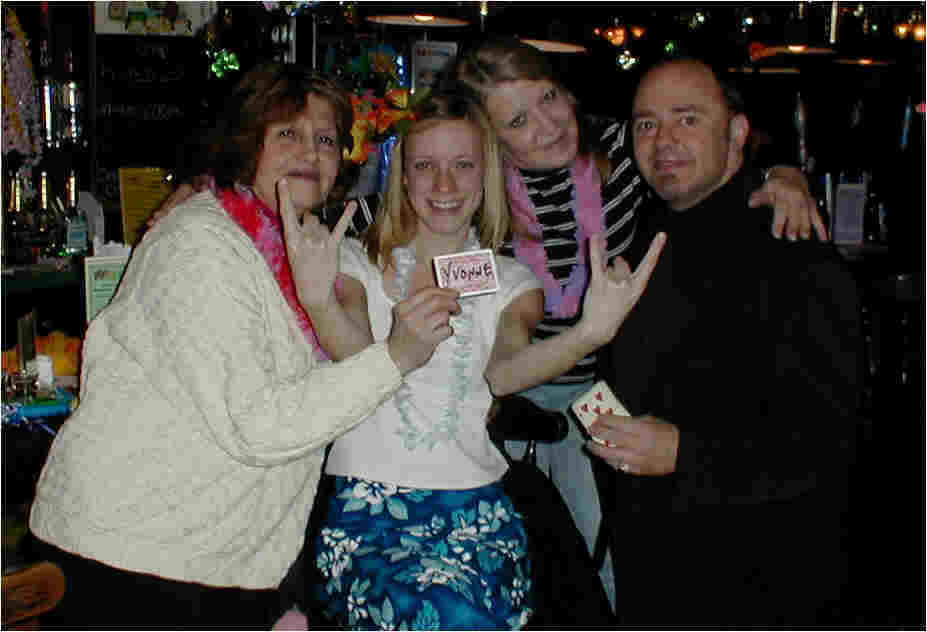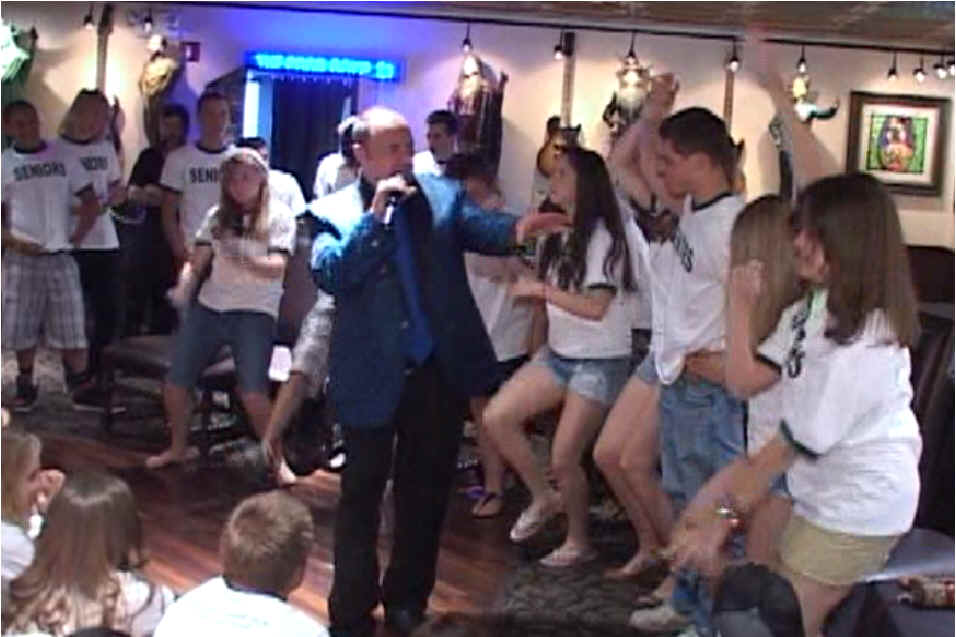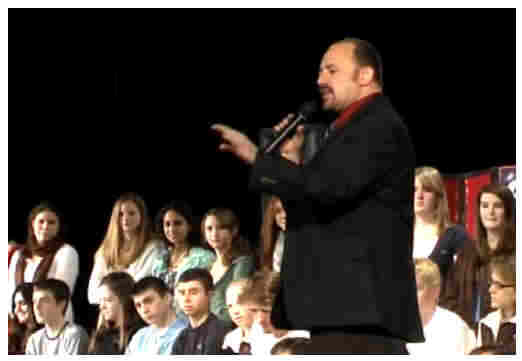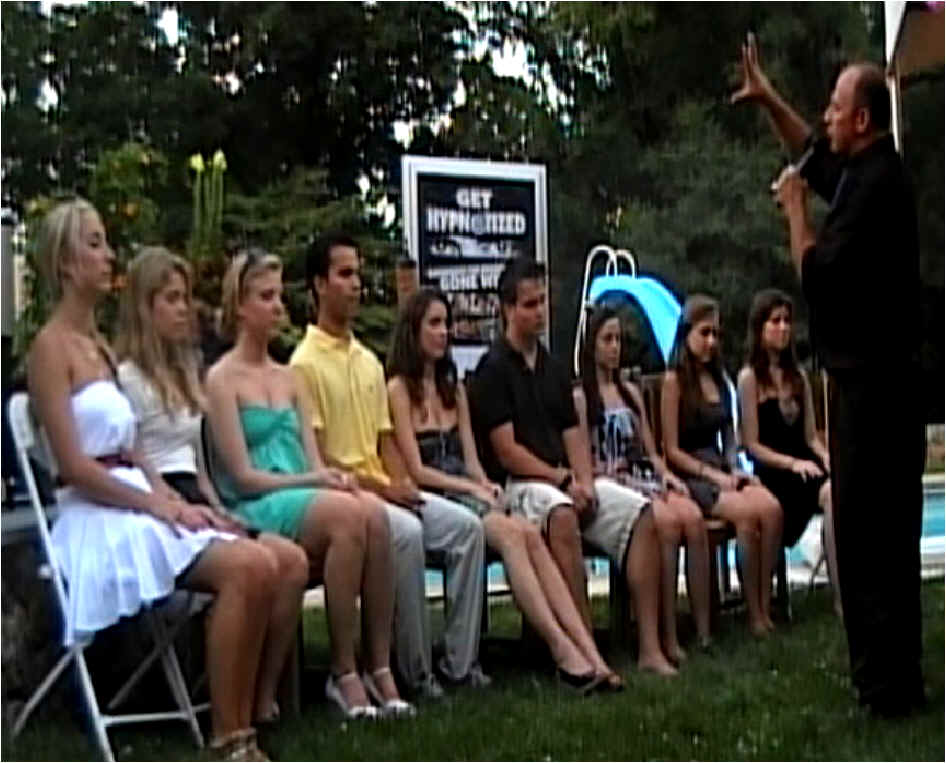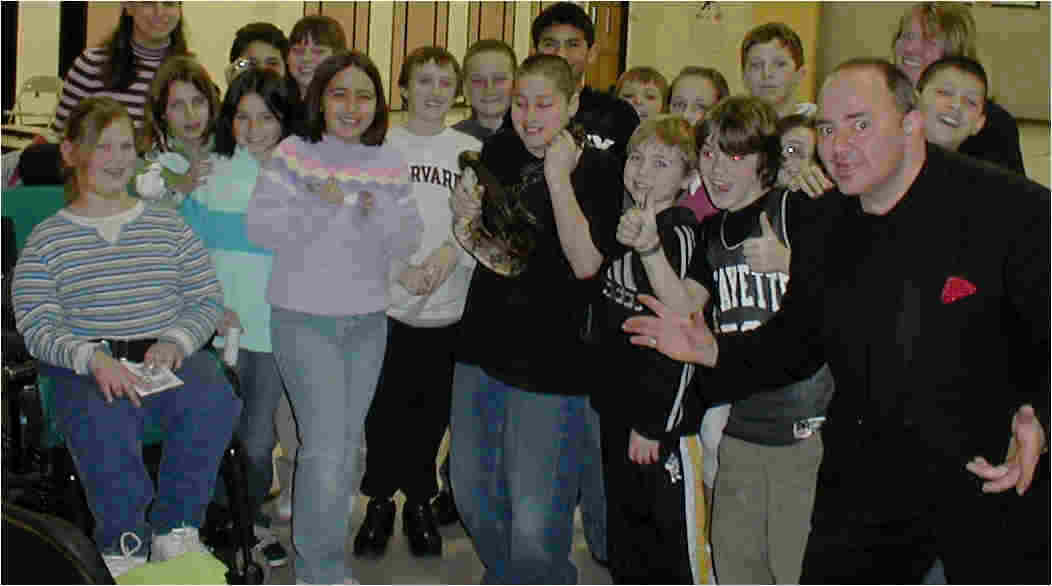 SEVERAL OPTIONS TO CHOOSE FROM-
Comedy Magic Show-
For ages 13 -15 Can be stand up show OR strolling magic. COOL, Sleight-of-hand, magic & illusions.
NOT LAME "BABY" Magic Show.
Mentalism/ Mind Reading Show -
For ages 15 - 17. This is a FUN, High Energy show with Brain Boggling "MIND-ILLUSIONS" ...which can be followed by fun & fascinating Palm Readings
Palm Reading Party -
This party is especially great for Sweet 16 or Bat- Mitzvah or ANY event. I start out with a brief "ice-breaker" demonstration that shows how everyone can enhance their own "psychic" intuition....Then it's ONE-ON-ONE Palm Readings and Card Readings for each guest. FUN & LIGHT-HEARTED READINGS...no sad or depressing stuff. PLUS each guest receives a very cool souvenir that they will keep and talk about forever.
Comedy Hypnosis Show -
This is THE ULTIMATE for teens 15 and over. THIS is the entertainment they consider to be GROWN UP entertainment. They have heard about their older siblings and friends at High School Graduation, College or Spring Break participating in this AWESOME entertainment.
Stephen Christopher's "Circus Of The Mind" Comedy Hypnosis Show is THE MOST FUN & EXCITING show available. Includes Music, lights & effects, PRO DJ that gets the crowd pumped and having a BLAST.
Bar Mitzvah. Bat Mitzvah, Sweet 16, Graduation ... ANT EVENT where teens will be present NEED this show to allow kids to vent their ENERGY AND CREATIVITY in a FUN, POSITIVE, CLEAN, APPROPRIATE way.
NO RISK OF LAME, BORING, "AMATEUR" ENTERTAINMENT.
YOUR KIDS WILL THANK YOU ... YOU WILL BE VERY HAPPY
100% GUARANTEED
What to do for your teenagers party. It is so difficult to find the right entertainment for the teenager. They do not want to be treated as children anymore. They do not want to be humiliated in front of their friends with a party that is anything less than COOL.
Whether you are having a small affair in the home or an elaborate BLOW-OUT at a catering hall or restaurant... you CAN provide the right entertainment that will make your teen HAPPY and the envy of their friends.
As they grow into their teen years these kids become more independent and want less control from their "un-Cool" parents.
Teens want to be popular .... they want to FIT IN ... they want to be accepted in their social circle as someone who is "cool".
When they have a party that is COOL it will help them to be happy and secure in the teen social world.
Having a successful party for your teen is one thing that you still have some control over and they will be SO THANKFUL that you've DONE IT RIGHT.
Bergen County Magician for teens, Hypnotist for teen party, NJ Comedy Hypnotist, Stage Hypnotist NJ, NY Stage Hypnotist, NY Bar Mitzvah Hypnotist, NY Bat Mitzvah Hypnotist, Long Island Magician for teen parties, High School Entertainment, The BEST Graduation Hypnotist